Looking to build a home that's as unique as it is functional? Then a barndominium could be a great option for you. Designed to serve a variety of different purposes, barndominiums in Massachusetts combine comfortable, open-plan living spaces with a rustic design to provide the best of both worlds.
Barndos also include extra space for storage, work, or recreational activities, without setting foot off your property. Like the idea? Then read on to learn all about building a barndominium in Massachusetts, from designing floor plans to sourcing loans.
Barndominiums in Massachusetts
As the home of America's first thanksgiving and the notorious Salem witch trials of the 17th century, Massachusetts has some of the richest cultural histories of any US state. Located in the New England area, it's also a hub for wildlife like peregrine falcons and white-tailed deer, thanks to its western deciduous forest which covers well over half of its entire landscape.
To the east lies the Atlantic Ocean, with several large bays and the Cape Cod peninsula carving out Massachusetts' uniquely shaped coastline. Here, you'll find the state's warmest year-round temperatures, with the weather getting cooler the further inland you go.
But Massachusetts' varied continental climate isn't the only deciding factor when it comes to choosing the best place to build your new home there. Whether you want to be at the heart of the action near a bustling city like Boston or Springfield, or you'd prefer somewhere more rural out west, there's a region to suit everyone who dreams of owning a barndominium in Massachusetts.
In this guide, we'll cover the key things to consider when it comes to constructing a barndominium in Massachusetts. However, if we touch on an element you want to know more about or one of your questions remains unanswered after you've finished reading, you can find further advice from industry experts in our Dream Barndo eBook.
What is a Barndominium and what are its advantages?
A barndominium is a type of home built around the structure of a metal pole barn or post-frame building, set into a concrete foundation. Barndominiums are generally constructed from durable steel posts and panels, which, when combined, create a home that can weather everything from hot summers to strong autumnal winds and even heavy winter snowfall.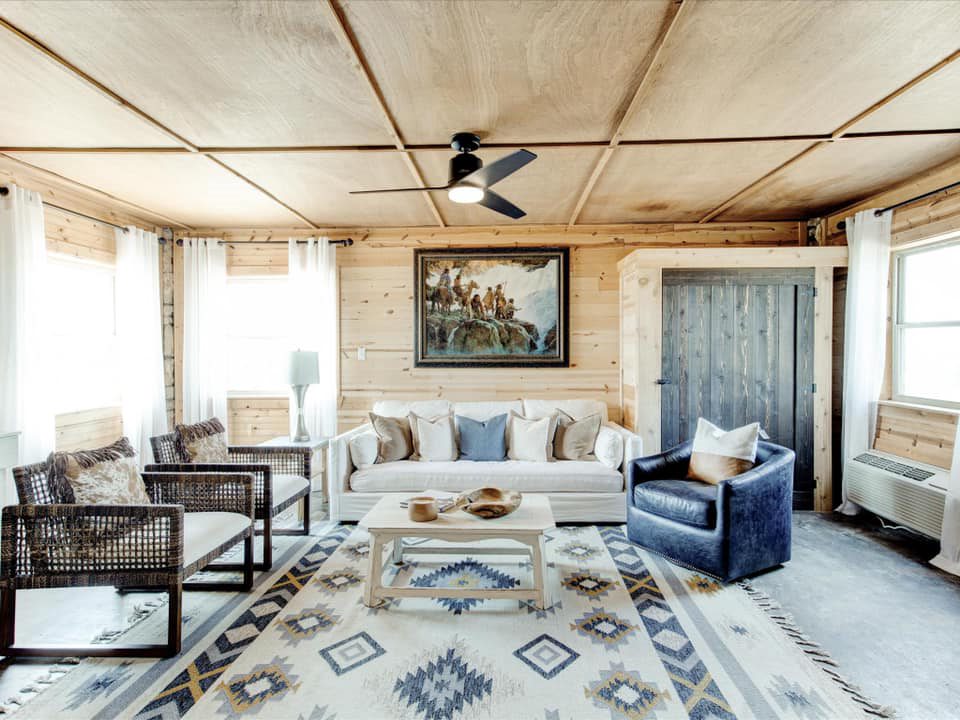 Another great thing about developing your own barndominium in Massachusetts is the fact that you can tailor it however you wish. While most barndos are centered around a spacious area that can be used as a garage, workshop, storage area or even a shop, the final layout is completely up to you, as are the unique design features that make a house a home.
However, the cost of building a barndominium in Massachusetts is arguably the biggest advantage for homeowners. Constructing a traditional house from the ground up will set you back at least $300 per square foot.
In comparison, you can build a barndo for as little as $250 per square foot. While this may not seem like a huge saving on the surface, this is actually quite a substantial difference when it comes to larger properties. Not to mention the additional cost of transforming a brick-and-mortar house from a shell into a livable home.
Barndominium Builders in Massachusetts
Before you start looking for a builder to erect your home, you should first research the different types of barndominiums and what features you want in your home. This will help you narrow down your search and find one that specializes in the kind of home you want.
You'll want to find a builder that is licensed and insured, with a good reputation and proven experience in constructing barndo homes. They should be able to show you a portfolio of previous projects and past client testimonials so you can assess the quality of their work.
Not sure where to start with your search? Below is one of the top barndominium builders in Massachusetts that may be able to provide assistance.
Midmass Construction Group
Based in Auburn, Midmass Construction Group has been constructing metal buildings for almost three decades. Their certified contractors ensure all pre-engineered buildings are erected safely, and they are then quality checked by the company's experienced president. Serving Boston, Springfield, and Worcester, alongside towns and cities in neighboring states, this reliable barndominium builder in Massachusetts can even help with the design process.
Barndominium Kit Providers for Massachusetts
When building a barndominium for the first time, following a tried and tested design could help you mitigate any potential pitfalls. Barndominium kits will also save you the time and effort needed to create an original floor plan and source building materials from scratch.
Consider using a barndominium kit under 100k to save money and time on your barndominium build.
Barndominium kit providers for Massachusetts can offer a range of pre-existing floor plans, inspiration shots, and a list of suggested suppliers to source all the parts you need to create a sleek and sturdy barndo home. Simply choose a style you like, along with a color, size, and any fixtures and fittings you'd like to add, to tailor the design to suit your needs and wants.
Barndominium Financing in Massachusetts
Whatever size and style of property you'd like to build, you will likely need some financial support to help you buy a barndominium and the land it will sit on. Luckily, barndominium financing in Massachusetts is available through several of the state's agricultural lenders.

One of the best resources for getting barndominium financing is by using BarndominiumLoans.com. They are a quote service that takes down your information and works behind-the-scenes with vetted lenders who are best for your location and financial situation.
Whether you have a perfect credit score or a subpar one, and whether you're located in South Carolina or South Dakota, you can submit your information to get a quote within 24-48 hours.
Barndominium Financing Request
Farm Credit

Offering a range of credit services for both business enterprises and home buyers, Farm Credit has helped over two thousand customers purchase properties in rural Massachusetts since 2021. Their expert financial advisers can help you access the funds you need.
Farm Plus Financial
With 15 years of experience, Farm Plus Financial has a network of farm lending specialists across the country. Whether you need a loan to build a new barndominium or expand an existing one, they specialize in flexible real estate credit for large acreage properties.
Barndominium Floor Plans in Massachusetts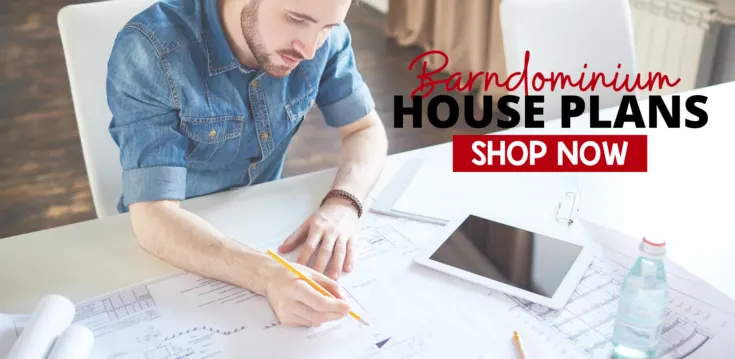 Don't want all the hassle of building a barndominium from the ground up? Then you may want to buy an existing barndominium in Massachusetts! With our Barndominiums for Sale Marketplace, you can browse to your state and find a barndominium for sale near you.
The beauty of buying an existing barndominium is that it can be really easy to customize the floor plan to your liking. The previous owners' setup is just a starting point! Also, by buying a barndominium in Massachusetts, you bypass the potential troubles of the building process – delays, dealing with contractors and subcontractors, and city or county bureaucrats trying to make your build process a nightmare.
Don't delay – find a barndominium for sale in Massachusetts now!
Conclusion
If you'd like to know more about building a barndominium in Massachusetts, be sure to order a copy of our Dream Barndo eBook, packed full of useful tips to help you along the way.
Otherwise, take a look at our blog to find handy guides on everything from different barndominium roof options for your property to the best ways to hurricane-proof your home against potential natural disasters.