Whether you're seeking a simpler life in the country or the benefits of owning a home without the high price tag, building a barndominium in Vermont may be the perfect solution for you. In fact, barndominiums are becoming increasingly popular in the Green Mountain State as people continue to look for alternative housing in rural areas where land is cheaper and more plentiful. If that sounds good to you, read on to learn all about building a barndominium in Vermont, including tips for finding a great builder and where to look for financial support.
Barndominiums in Vermont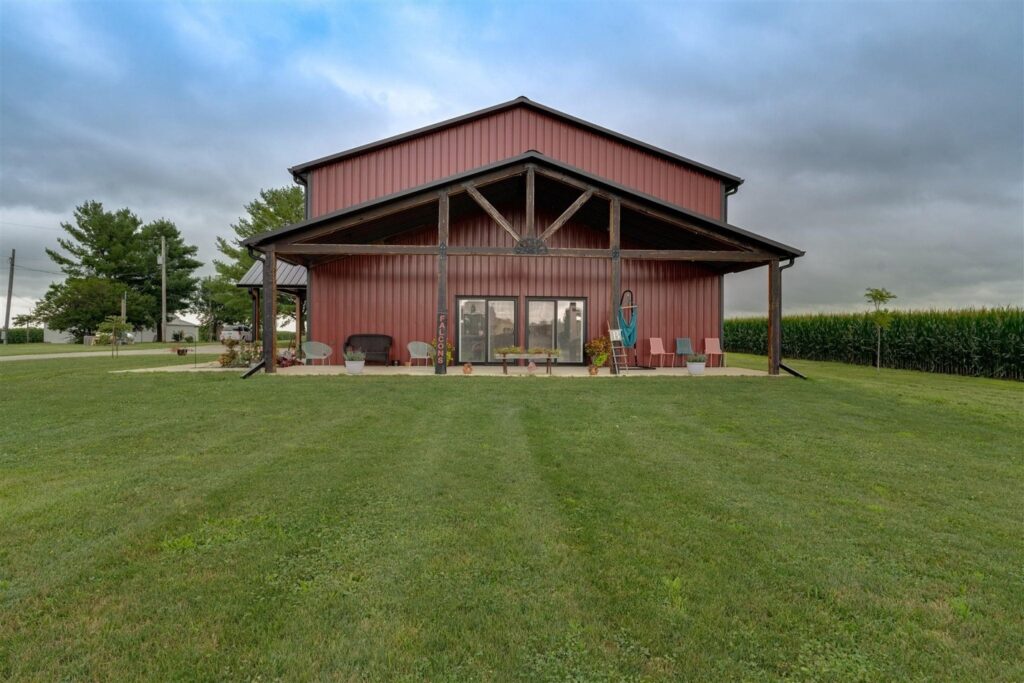 Located in the northeast corner of the New England area, Vermont is known for its dense forests, snow-capped mountains, unspoilt lakes and age-old agricultural land. It is the second most rural state in the US, bordered by Canada to the north and the Connecticut River in New Hampshire to the east.
Even its capital Montpelier is barely large enough to warrant city status, with only 8000 residents, making Vermont ideal for anyone seeking a bucolic escape from the rat race. So whether you'd like to live in the wilderness of the North East Kingdom, in the shadow of the Lower Green Mountains that divide the state in two or in the thriving area of Burlington, there's a region to suit everyone who dreams of building a barndominium in Vermont.
With warm summers and cold, snowy winters, Vermont also boasts some of the largest ski resorts in New England. Plus, its landscape is peppered with an abundance of conifers and maple trees that promise beautifully colorful autumns for nature lovers to enjoy every year.
If you've been inspired to start your own barndominium build in Vermont, it's important to seek guidance from the experts. Our Dream Barndo eBook will guide you through the planning stage all the way to final completion, with top tips on where to source materials and how to create effective floor plans included throughout to help you avoid costly mistakes.
What is a Barndominium and what are its advantages?
As a hybrid dwelling, a barndominium is a type of home that combines traditional barn elements with the modern amenities of a condominium. Built around a post frame shell with a concrete foundation, barndos usually feature living quarters that are attached to a garage, workshop or other large storage space. Typically, barndominiums also have the open, airy feel of a barn, with high ceilings and plenty of natural light too.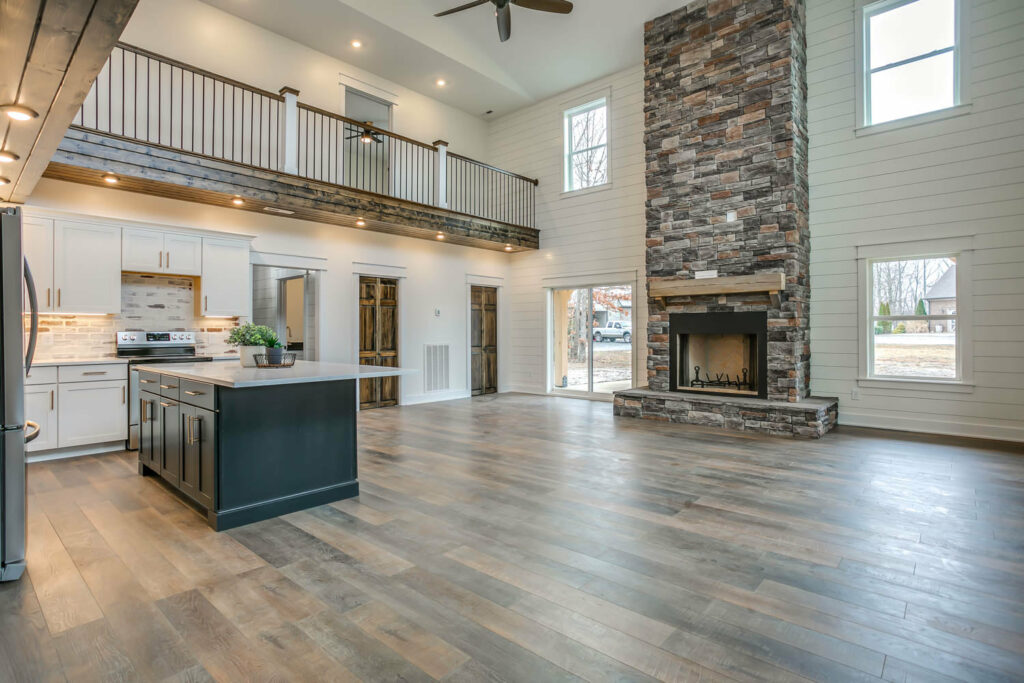 However, before you even think of starting a build, it's important to weigh up the pros and cons of this type of home to check it's right for you. Fortunately, building a barndominium in Vermont comes with a host of benefits!
First of all, barndominiums are very versatile and can be custom built to meet your specific needs, whatever size, style, and configuration you'd prefer.
Secondly, despite being much faster to build than brick and mortar homes, barndominiums are surprisingly sturdy and durable, so you won't have to worry about your home being damaged by severe weather. With that in mind, if there's heavy snowfall or strong gusts in winter, your robust post-frame barndominium won't rot, warp, or rust.
Thirdly, barndos are a more cost-effective option than traditional homes. As well as being highly energy efficient to reduce your monthly bills, building a barndominium in Vermont costs around $240-260 per square foot, compared to $300-340 for a standard home. Due to this, you'll have money left over to tailor your barndo's furniture and fittings as you see fit.
Barndominium Builders in Vermont
If you're considering constructing your own home, you'll need to find a reputable builder to help you. But with so many builders out there, how do you know which one to choose?
When searching for barndominium builders in Vermont, you should always look for a company with experience in constructing barndominiums. While this may sound obvious, barndos are a specialty type of home, so you'll want to ensure your builder has the necessary skills and experience to ensure the best results. They should also be fully insured to protect you in case of any damages or accidents during construction.
Another key tip is to ask for references and read online reviews to assess the builder's quality of work and see how highly their previous clients rate their customer service and finished products. Barndominium builders with lots of positive testimonials are the safest bet.
Vermont Country Builders
Established in 1986, Vermont Country Builders are a great option if you're planning a barndo build in the state. Their expert team has been constructing custom post frame and timber homes, as well as traditional barns, for over three decades. Whatever style you like, from farmhouse to contemporary properties, they can help make your vision a reality.
Barndominium Kit Providers for Vermont
A pre-fabricated barndominium kit could be ideal for you if the thought of creating a bespoke home from scratch seems too intimidating or you're stuck for inspiration. Kits include a list of reliable vendors and plenty of ideas to get you going.
Consider using a barndominium kit under 100k to save money and time on your barndominium build.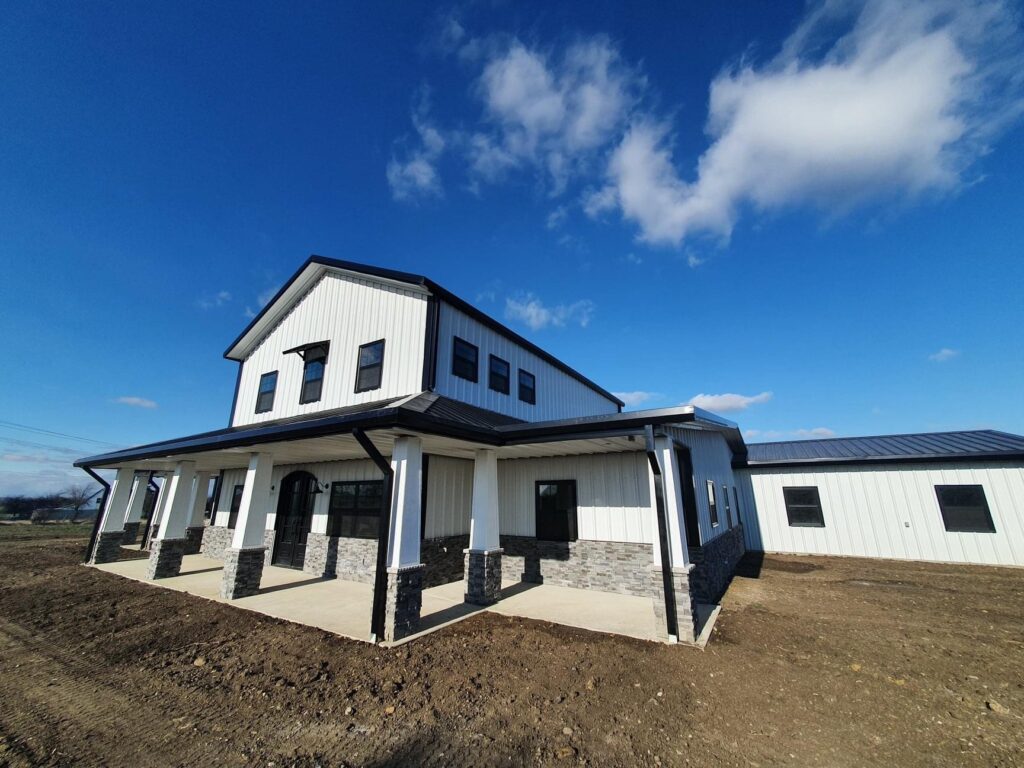 Once you've found a design you like, your barndominium kit provider in Vermont will then supply all the parts you need to build a ready-made home that can be easily pieced together by your builder. This will get the job done faster and remove any uncertainty regarding whether your plan will work while enabling you to make your barndo your own with a unique choice of colors, styles, sizes, and fittings.
Barndominium Financing in Vermont
Whether this is your first step onto the property ladder or you're thinking of building a second home to retreat to, you have several options regarding barndominium financing in Vermont. Here are some rural lenders that may prove useful.

One of the best resources for getting barndominium financing is by using BarndominiumLoans.com. They are a quote service that takes down your information and works behind-the-scenes with vetted lenders who are best for your location and financial situation.
Whether you have a perfect credit score or a subpar one, and whether you're located in South Carolina or South Dakota, you can submit your information to get a quote within 24-48 hours.
Barndominium Financing Request
Farm Credit East

Having supported over 1200 customers in Vermont in the last 18 months alone, Farm Credit East provides lines of credit and various financial services to rural communities, including homebuyers, farmers, and agribusiness owners. With numerous branches across the state, they are well-equipped to help you fund your barndominium build, wherever you're situated.
Community Bank
Established over 150 years ago, Community Bank offers a range of services, including personal, business, and agricultural loans for borrowers based across the northeast region. These loans can be used to fund expansions and rural real estate such as barndominiums. Better yet, their specially trained teams are experts in agricultural lending, so you'll be in safe hands.
Barndominium Floor Plans in Vermont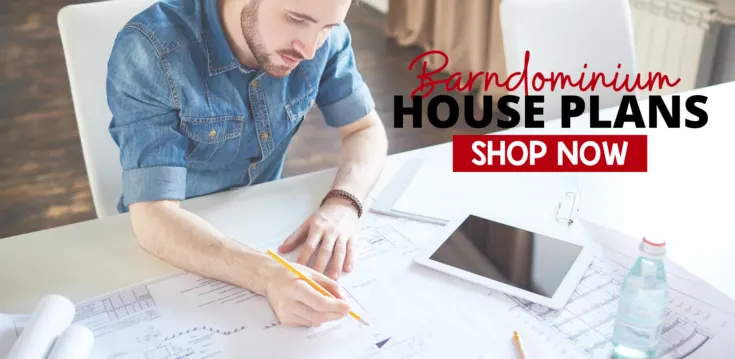 Don't want all the hassle of building a barndominium from the ground up? Then you may want to buy an existing barndominium in Vermont! With our Barndominiums for Sale Marketplace, you can browse to your state and find a barndominium for sale near you.
The beauty of buying an existing barndominium is that it can be really easy to customize the floor plan to your liking. The previous owners' setup is just a starting point! Also, by buying a barndominium in Vermont, you bypass the potential troubles of the building process – delays, dealing with contractors and subcontractors, and city or county bureaucrats trying to make your build process a nightmare.
Don't delay – find a barndominium for sale in Vermont now!
Conclusion
Now that you know more about building a barndominium in Vermont, we hope you feel inspired! If so, why not get started by ordering a copy of our Dream Barndo eBook? Brimming with helpful tips and advice from professionals in the field, you can use it as a guide as you move through each stage of your build.
Alternatively, you can find all kinds of useful information on our blog. From how to heat a barndominium to stay warm in the depths of winter to the factors that will determine your custom home's lifespan, take a look to have all your burning answers answered.