One of the first things you'll need to consider when embarking on a barndominium build project is the floor plan you're going to use. There are countless plans to choose from out there, from traditional, conventional homesteads to more outside-the-box and experimental 2-Story barndominium floor plans.
There are a lot of things you need to consider to ensure you design your own or choose a barndominium floor plan that's right for you, including your practical needs, lifestyle, and available resources. In today's post, we'll run through how you can find a plan that's right for you, and list 8 of our favorite barndominium floor plans you might want to consider when building a 2 story Barndominium.
Using a two story barndominium kit can help you save time and money when building your barndominium.
Barndominium Floor Plans – Things to Consider
When you're choosing a barndominium floor plan, there's really no end to the factors you may want to address. However, in most cases, there are three key things to consider when it comes to choosing a floor plan…
Lifestyle and Space
Perhaps the most important aspect of choosing a floor plan is the amount of space you need, and whether the floor plan is going to accommodate for it.
Think about the space you live with now, and what your tolerance would be for downsizing in specific areas like the kitchen and dining room. Over the next few years, is your household likely to grow as you have more children, or shrink as your kids fly the nest? If this property is going to be a 'forever home', will you need a certain amount of space to accommodate retirement plans?
By going in with specific minimum requirements for the space of your floorplan, you can be sure you won't be setting yourself up for disappointment further down the line.
The Flow of Traffic
When assessing the suitability of a barndominium floor plan, it can be helpful to have a clear idea of the 'traffic flow' of your day-to-day domestic life.
Spend time considering what a normal day at your home looks like, then practice looking at a floor plan and imagining you and your family moving through it. When you're working from home, how long will it take you to get from your office to the kitchen, the front door, or anywhere else you may need to pop to and from?
If you have small children, do you have a way of staying relatively close to them while you go about domestic chores?
Considering these kinds of ordinary scenarios, and paying more thought to them than you usually would, can help you prioritize certain features in a floorplan, and recognize problems that you could potentially overlook otherwise.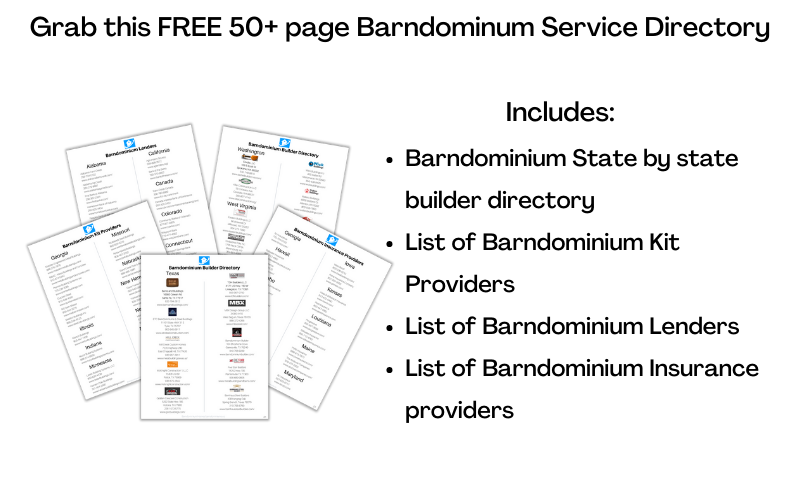 Maximizing the Property's Assets
If you're planning to build your barndo as an investment and want to sell it in the future, then taking stock of the property's assets, and thinking about how you can make the most out of them, will be an important step in choosing the barndominium floor plan that's best for you.
Is the barndo going to afford views of any surrounding natural beauty? Will there be space left on the plot for future home improvements? Is the layout going to be suitable for growing families, young newlyweds, or someone looking for a chilled-out holiday home?
By considering these important aspects, you'll be able to set out a list of clear criteria you'll want your barndo to fulfill, and will have a much easier time finding the right floor plan for your needs.
2-Story Barndominium Floor Plans with Pictures
Now that we've gone through some key things to consider when choosing a barndominium floor plan, here's a list of some of our favorite 2-story barndominium floor plans with pictures. We hope these will inspire you as you plan out your build and help you find the floor plan that's right for you!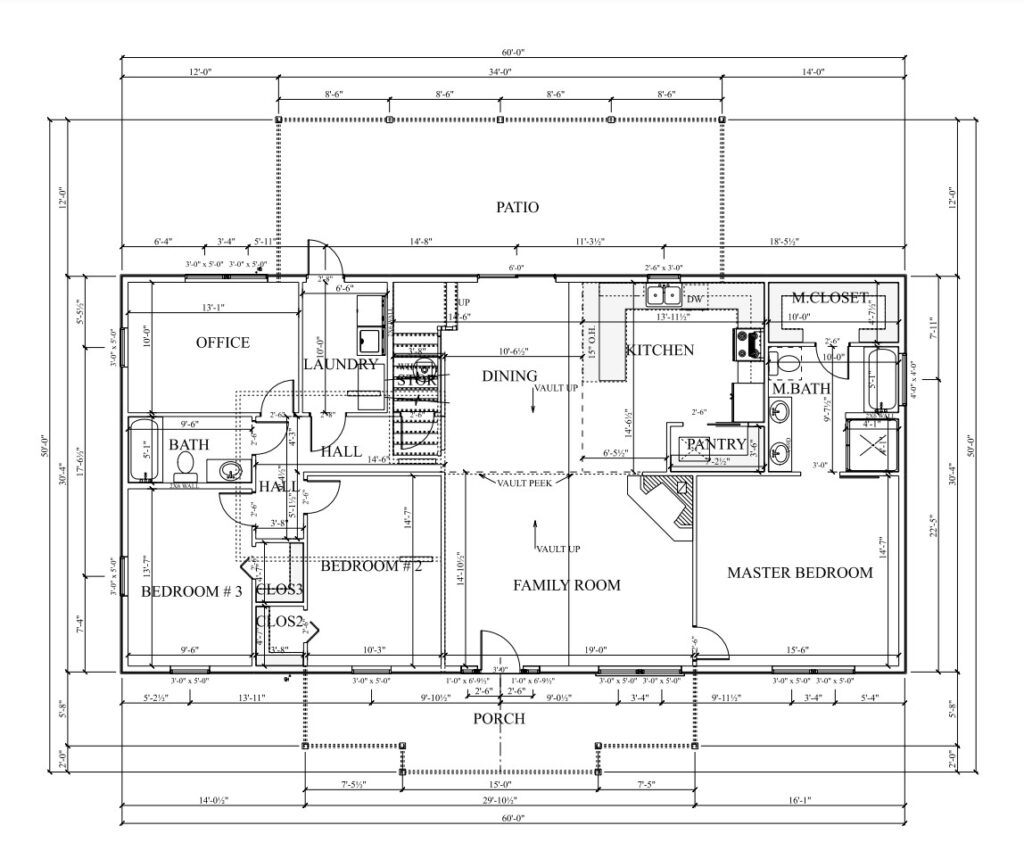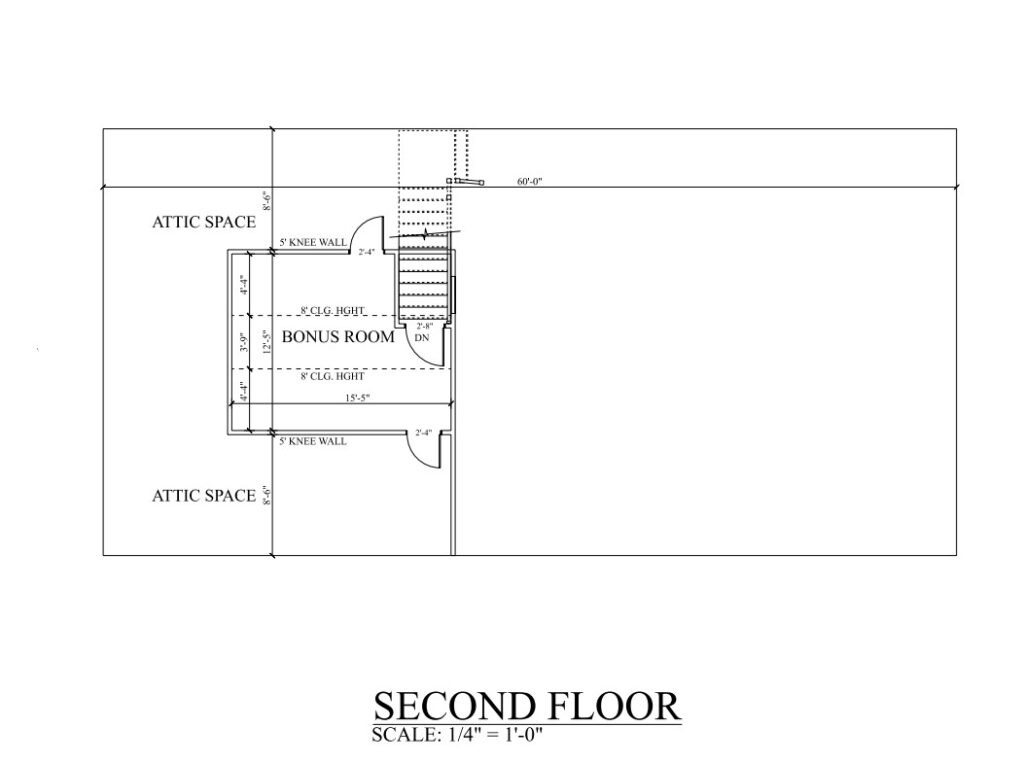 A charming 2,752 sq ft home featuring three spacious bedrooms, a family room with a cozy fireplace, and a separate office for focused work. Upstairs, a versatile bonus room and ample attic space offer creative possibilities. Enjoy the front porch and back patio, connecting with nature and relaxation. A perfect blend of comfort and style awaits you in this remarkable dwelling.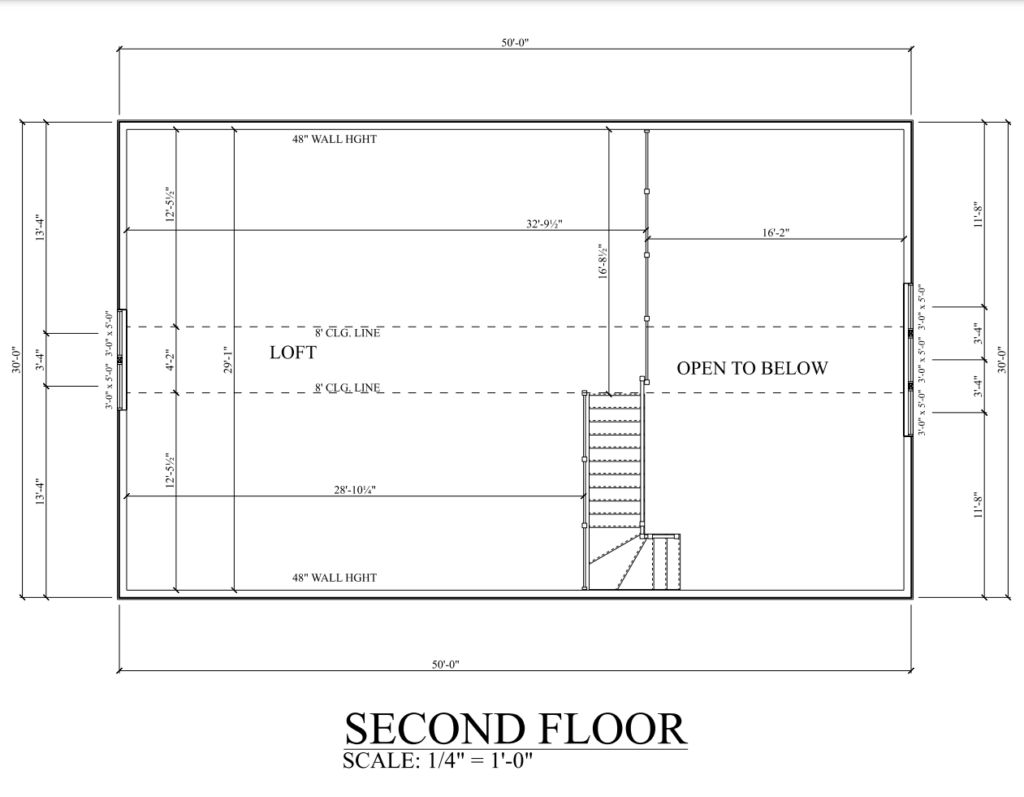 Experience the luxury of space in this expansive, loft-style home that boasts 2,533 square feet of heated living area. Spread over two stories, it features three cozy bedrooms and two full bathrooms, ensuring convenience and privacy for all residents. The open-plan living and high ceilings offer a sense of freedom and creativity, perfect for those who appreciate a modern, industrial aesthetic. This home is a perfect blend of roominess, comfort, and modern design, ideal for a growing family or for those who love to host.
A 3-car garage to start off makes it a perfect home to store your vehicles and even function as storage at the same time. Pick a spot anywhere on the wraparound porch to relax and enjoy the outdoors. Spacious living space with loft with 2 bedrooms while the master bedroom has complete privacy on the main floor.
A stunning and spacious property offering 9,361 square feet of living space across two floors. This remarkable home features 8 bedrooms, 5.5 bathrooms, an office space, and a recreation room for relaxation and entertainment. With two school rooms and an unfinished attic for storage, there is plenty of space for educational activities and belongings. The property also includes a 4-car garage and front and back covered porches that provide beautiful views of the surrounding meadow. PL-60707 Meadowview Barndominium combines the charm of a barn with the comfort of a modern home, offering a versatile and inviting living space.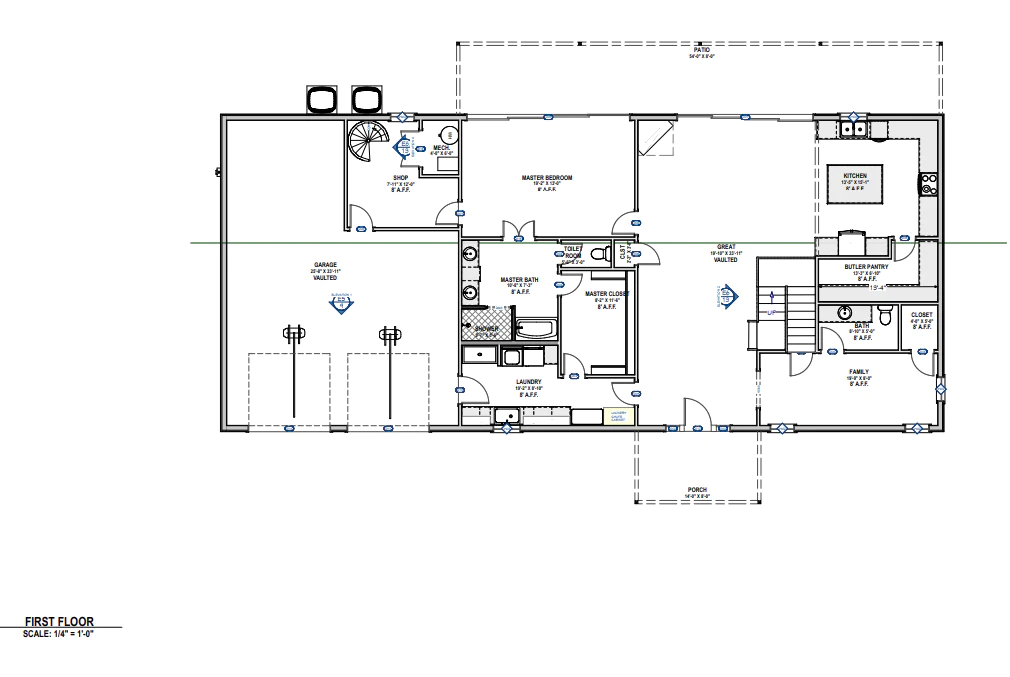 This barndominium house plan offers a wonderful combination of spaciousness, functionality, and comfort. With its 4 bedrooms, 4 bathrooms including a jack-and-jill bath, large kitchen and dining areas, and ample shop and garage space, this barndominium is the perfect place to call home.
This stunning 2-story property offers 4,557 square feet of living space. The spacious family room with a fireplace is the heart of the home. The garage provides ample space for parking and storage. From the front porch extending to the sides, you can enjoy the beautiful scenery and relax in the fresh air.
The first floor features a master bedroom with its own bath and closet, as well as a second bedroom with a closet, shared bath, laundry room, and mud room. On the second floor, a loft-style design includes another bedroom, a game room, a bathroom, and a huge storage room. This versatile space can be used for anything from a home office to a playroom for the kids.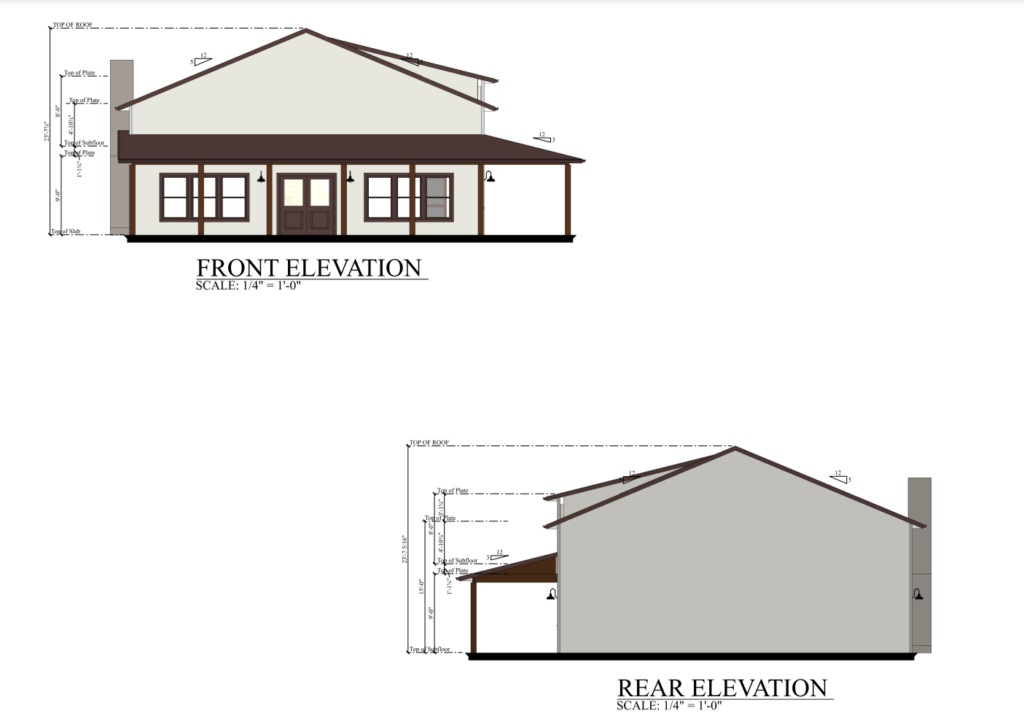 This floor plan is perfect for anyone who already spends a lot of their free time tinkering in a garage or workspace.
We love how the shop is hugged by a 10 x 13 craft room and a 6 x 10 half bathroom on one of its sides. This will make it easy to hop between the shop, craft room, and bathroom during all-day sessions in the shop.
The shop also has a direct passage through to the craft room, and to the kitchen corner of the living room, so whenever you're taking meals or chilling out in the family area, the shop is only a few steps away! The layout of this floorplan also has the shop in a first-floor portion separate from the bulk of the main home's building, so you won't have to worry about disturbing people in any living areas directly above the shop.
Few things exude luxury and freedom better than a well-designed open concept home.
This floorplan's front door opens straight onto a grand living area stretching the whole width of the home's facade, with large windows on four of the walls filling the space with natural light.
A little way in front of the entrance, you have an open-plan kitchen with a bar-style island starting at the edge of the living area, making this design great for entertaining guests or chatting with the other members of your household from the living room to the kitchen or vice versa.
Upstairs, the open concept continues with another large living area flanking a bedroom, bathroom, and home office. The front of the home is open to the living area on the second floor too, keeping the core of the open concept in view whether you're upstairs or downstairs.
Here's another 2 story barndo floor plan with a wide-open first-floor concept, where a large living area melds seamlessly into a kitchen centered around a bar-style island.
The first floor follows an interesting design convention where one wall is devoted to functional spaces like a pantry, utility room, storage area and half-bathroom, kept far back from the living area in a design convention that ensures the two won't clash.
We particularly love the design of the three bedrooms spread out between the two stories, with one on the first floor and two on the second. Each one features its own 8×9 en suite bathroom and walk-in closet, maximizing the domestic comforts for permanent occupants and making this floor plan great for people looking to build an investment rental property.
2-Bedroom Barndominium Floor Plan – PL-90503
This floor plan is a little more compact than the previous two, but still affords a nice, open flow of movement and has plenty of features for comfortable living.
Two first-floor doors face each other across a 13 x 30 living area, with a bar-island kitchen flanked on each side by a half bathroom, pantry, utility space, and large closet.
We love how the first and second floors follow an identical layout in terms of the living areas and bedrooms. On each floor, a 13 x 30 living area has large windows on two walls to let in plenty of natural light, as well as a 13 x 15 bedroom in the corner of the home, each with its own sizeable closet and 6.5 x 9 bathroom with toilet and shower.
This 2-story barndominium floor plan follows a conventional 3-bedroom home design and features a generously-sized shop on a corner with its own half bathroom and immediate access to the utility room.
We love the way the entryway looks onto the first-floor living area lengthways with a small yet functional kitchen at the far end. There's a full bathroom immediately on the door's left, next to a 12 x 14 bedroom with its own walk-in closet.
Upstairs, the stairs end at a hallway stretching the length of the home, with an open view to the living area and kitchen below on the right, and two mirrored bedrooms on the left, each with its own 6 x 13 half bathroom and a built-in closet. Both second-floor bedrooms also have windows covering a corner each, affording you great vistas of the land around the barndominium.
This is another compact floor plan with a conventional layout, this home seems great for those who are planning to build a barndominium having lived in more common, suburban homes beforehand.
A well-sized, square living area dominates the first floor, with a small kitchen divided from this space by a breakfast bar. A study takes up one corner with ample dimensions of 12 x 16, perfect for especially busy home-based professionals and business owners. This room shares a wall with a first-floor bedroom featuring a 6 x 6 half-bathroom ensuite and its own closet.
One side of the second-floor landing provides an open view to the living room below and is served by a 5 x 7 communal closet. We love the unique layout on the opposite wall of the home, which is occupied by two 12 x 12 bedrooms with a shared 6 x 11 half-bathroom in between, offering direct access from both bedrooms.
Here's a barndominium floor plan that's great at doing a lot with a little! Though the base dimensions are 40 x 40, it makes great use of the available floor space and includes four comfortable bedrooms and an upstairs home office.
The space immediately past the entranceway has a beautiful open concept, with an 18 x 25 living area on the left and a large kitchen on the right centered around an island. Two ground-floor bedrooms take up the wall on the far side, each with its own closet and half bathroom. These spaces are mirrored upstairs, with identical bedrooms and bathrooms directly above their counterparts on the first floor.
Above the kitchen, the second floor is also served by its own living area with two large windows, as well as a 9 x 15 home office easily accessible from one of the corner bedrooms.
This floor plan devotes much of its available space to private living areas, and with two large office spaces, it's great for families with two work-from-home professionals.
The front door opens onto a 12 x 18 living/hallway space, with a small kitchen leading onto a utility room with access to the outside. The kitchen shares a wall with a 12 x 15 study, which can be easily repurposed as a secondary living area. A pair of mirrored 9.5 x 13 bedrooms take up the opposite wall, each with its own bathroom and closet. This layout is repeated directly above these rooms on the second floor.
Upstairs, more than a quarter of the second-floor space is taken up by a generous 18 x 23 living area with two large windows facing out onto the land around the home. A second 12 x 15 home office takes up a corner directly above the one downstairs.
If you are looking for a great 2-story Barndominium floor plan these floor plans are a great option for just about any lifestyle.
If you've been inspired enough with these great floor plans, be sure to also check out our important guides- from barndominium cost, financing, and insurance that you will find on our website.