One of the first things you'll need to think about when building a barndominium is the floor plan that it will be built to. With the exploding popularity of self-build barndominiums, the internet is full of barndominium floor plans with differing proportions, optional features, and design styles.
Finding the ideal barndominium floor plan for you requires careful consideration of a number of elements, including your budget, non-negotiable housing needs, and how the ultimate purpose of the barndo may be liable to change over time. You can design your own floor plan or seek the help of a professional.
In this piece, we'll look at the top things to think about when deciding what kind of floor plan is right for you, then go through a list of some of our best barndominium floor plans with lofts to help you turn your barndo vision into a reality.
Before we begin you may want to consider using a 2-story barndominium kit for your barndominium build. This can help you save time and money!
Space and Lifestyle
When comparing different floor plan possibilities, the most crucial thing to consider is how much space you need and what kind of lifestyle you want to accommodate.
Start by considering the type of space your household occupies today, how much of it you use, and how much downsizing in certain areas, such as the bedrooms, kitchen, or dining room, you'd be willing to consider.
Are you expecting to need more or less room for every member of your household as time goes on? Will you require a certain minimum space to make your retirement plans a reality if you plan to use or live in the barndo indefinitely?
You'll be able to filter out floor plans early and avoid disappointment if you think about these aspects and go in with certain minimums in mind.
The Flow of Traffic
Next, it's important to consider how you and your family move throughout the house on a typical day and your daily domestic life's "traffic flow" when choosing your floor plan.
Start looking at potential designs with a clear picture of your family moving through them on a typical day. Consider how long it would take you to travel from your workplace to the kitchen, to the front and back doors, and anywhere else you would need to go in the course of an average "day in the life."
Asking yourself these types of questions will make it easier to analyze your floor plan possibilities and help you narrow your search from the start.
Resale Value
If you're looking at a barndominium as an investment property, consider the property's assets from the buyer's perspective and how a particular floor plan might maximize them.
How will the exterior look at first glance?
Will the window positions with respect to the living areas provide pleasant views?
Will the location of the building on the land allow for future additions and improvements?
What will the floor plan seem like from the perspective of retirees, young couples, and other potential buyers?
You'll be able to come up with a list of requirements for your barndo by framing floor plans through these questions, and when the time comes to sell, you'll find the process a whole lot easier!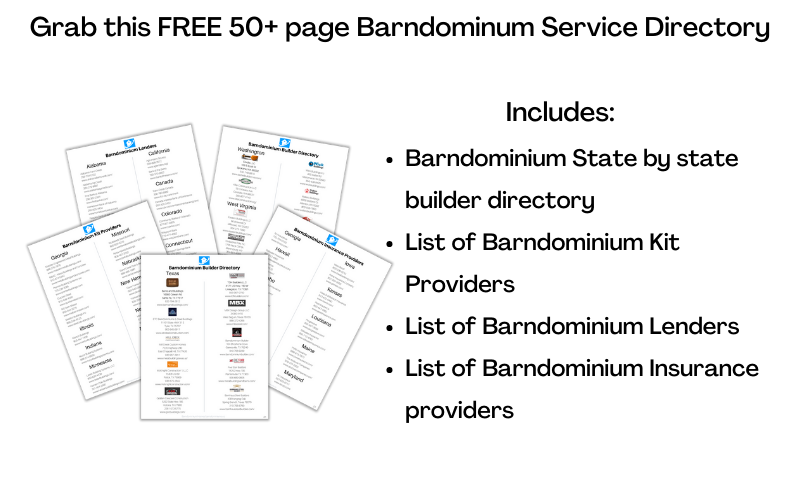 Barndominium Floor Plans with Lofts with Pictures
Now that we've run through the main aspects to focus on when deciding whether or not a barndo is right for you, here's a round-up of some of our favorite barndominium floor plans with lofts to help you get inspired, and narrow down your search for the perfect barndo.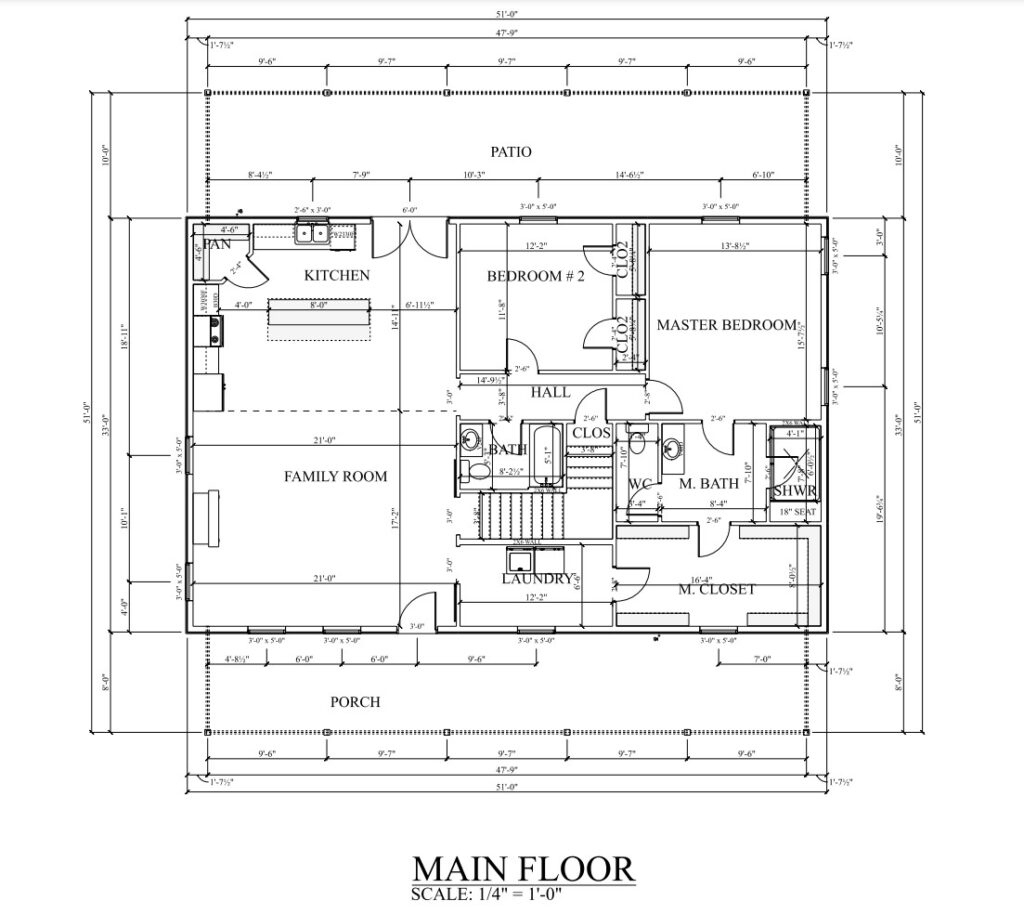 This layout is great for a smaller family who doesn't need a ton of bedrooms, but still wants the versatility that a loft can provide. With only one open room up top that looks down over the family room, this loft would be a great spot to escape for playing, studying, or sleepovers.
The PL-62511 Morgan Barndominium is an impressive two-story home spanning 6,300 square feet. It features five bedrooms and four bathrooms. The main floor offers a well-designed layout with a spacious open-space family room, dining area, and kitchen, creating a warm and inviting atmosphere. The kitchen includes a sizable pantry and a craft room for creative pursuits or hobbies. Upstairs, the second floor provides a loft-style living room for relaxation and entertainment. The bedrooms are strategically placed to ensure privacy and comfort for each family member. Overall, this floor plan offers an exceptional opportunity to create a stylish and harmonious living environment.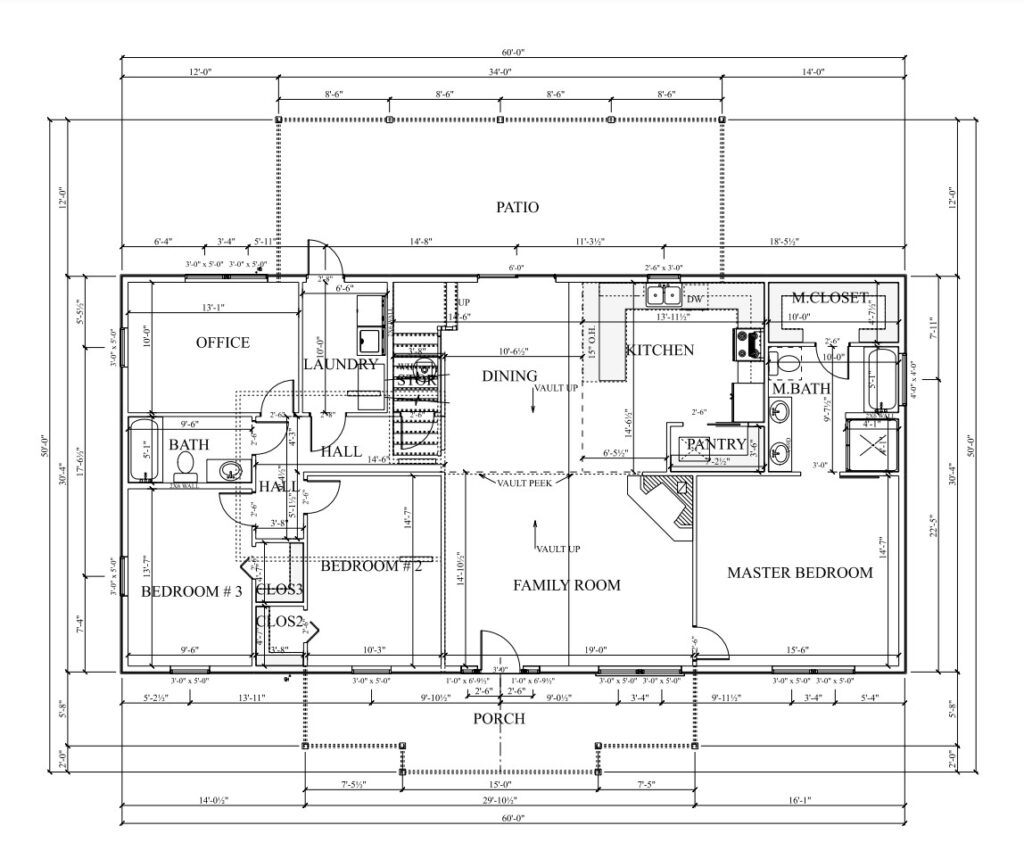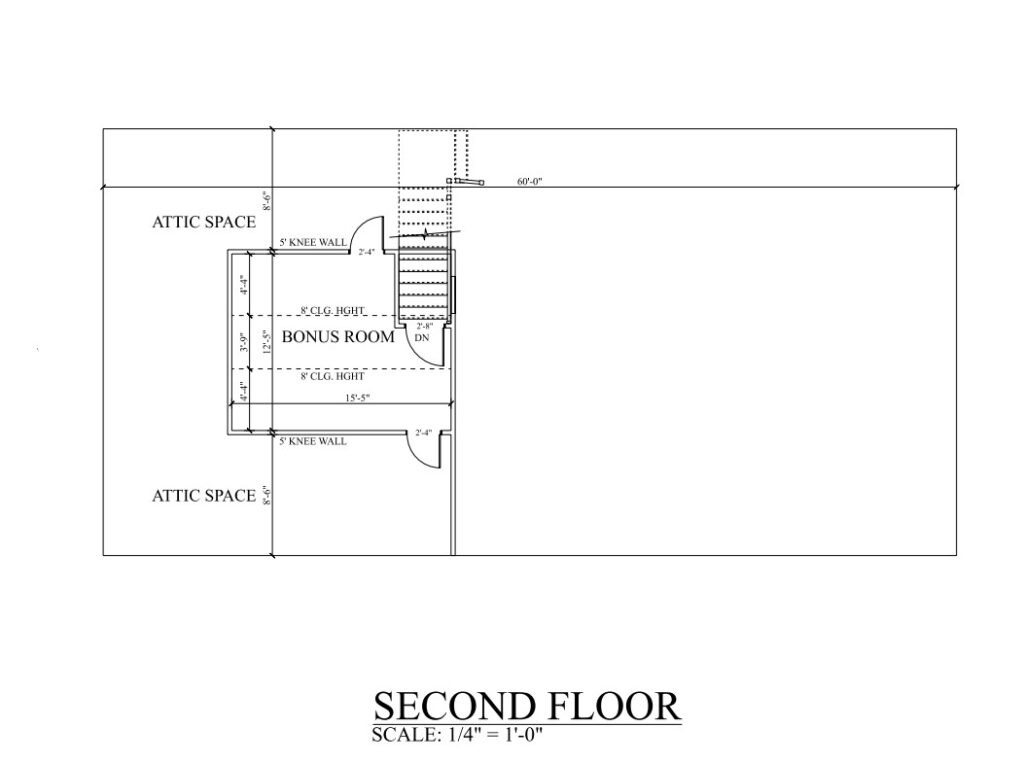 A charming 2,752 sq ft home featuring three spacious bedrooms, a family room with a cozy fireplace, and a separate office for focused work. Upstairs, a versatile bonus room and ample attic space offer creative possibilities. Enjoy the front porch and back patio, connecting with nature and relaxation. A perfect blend of comfort and style awaits you in this remarkable dwelling.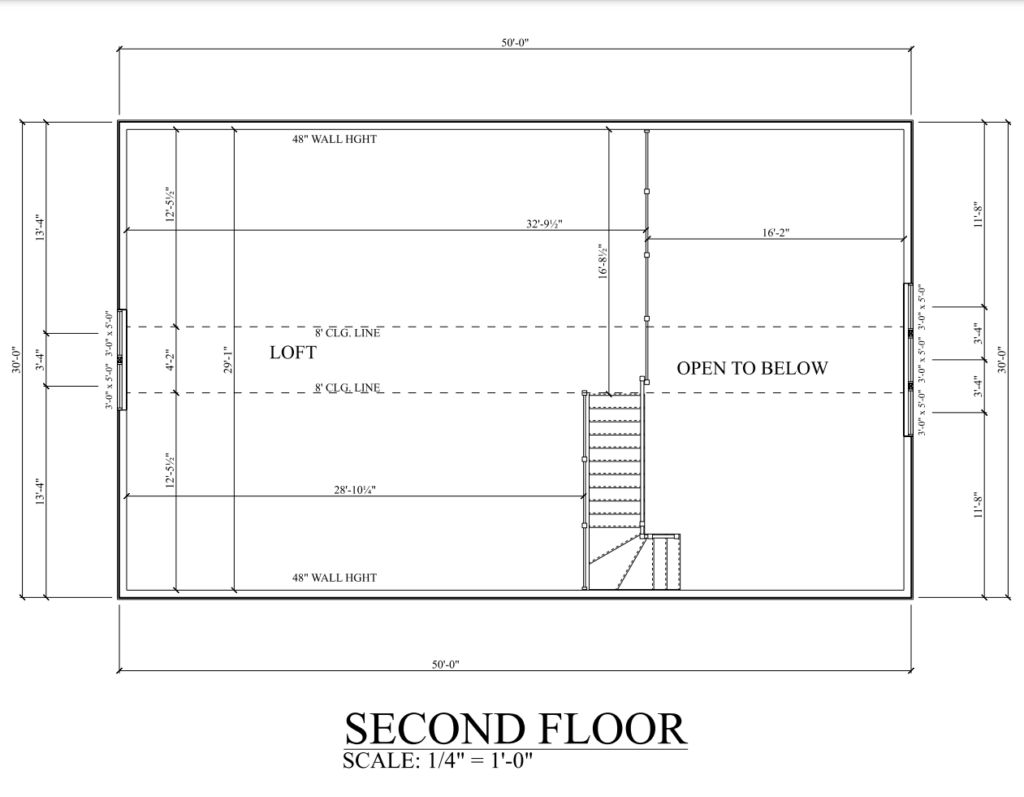 Experience the luxury of space in this expansive, loft-style home that boasts 2,533 square feet of heated living area. Spread over two stories, it features three cozy bedrooms and two full bathrooms, ensuring convenience and privacy for all residents. The open-plan living and high ceilings offer a sense of freedom and creativity, perfect for those who appreciate a modern, industrial aesthetic. This home is a perfect blend of roominess, comfort, and modern design, ideal for a growing family or for those who love to host.
A 3-car garage to start off makes it a perfect home to store your vehicles and even function as storage at the same time. Pick a spot anywhere on the wraparound porch to relax and enjoy the outdoors. Spacious living space with loft with 2 bedrooms while the master bedroom has complete privacy on the main floor.
This stunning 2-story property offers 4,557 square feet of living space. The spacious family room with a fireplace is the heart of the home. The garage provides ample space for parking and storage. From the front porch extending to the sides, you can enjoy the beautiful scenery and relax in the fresh air.
The first floor features a master bedroom with its own bath and closet, as well as a second bedroom with a closet, shared bath, laundry room, and mud room. On the second floor, a loft-style design includes another bedroom, a game room, a bathroom, and a huge storage room. This versatile space can be used for anything from a home office to a playroom for the kids.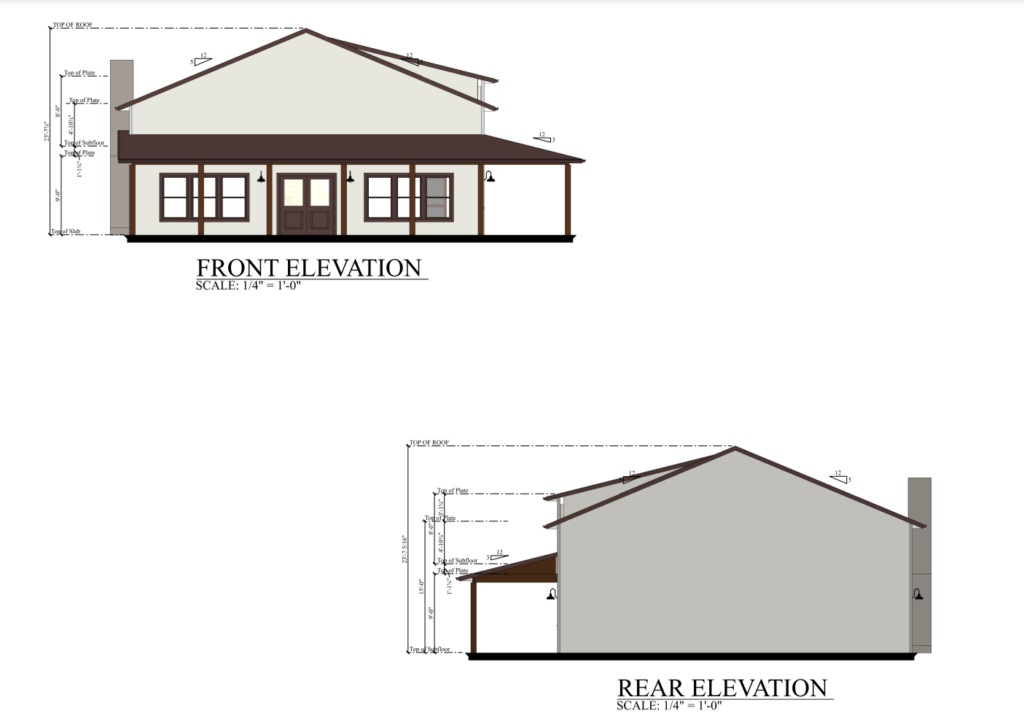 A spacious home with 2800 Sq ft with 3 bedrooms and 2.5 baths. It features a private space for working at home with one of the rooms intended for an office, a jack-and-jill bathroom, and a 2-door garage. Long stretches of front and back porches allow more space for relaxation, whichever view you prefer. Lots of storage spaces including the loft which can also be converted into a guest space, etc.
This 3 bedroom barndo is perfect for a family who loves the outdoors. It has 2 garages for storing off-road vehicles, and the other garage can also be a shop and storage for other outdoor gear. The spacious balcony is a great space for holding gatherings or relaxation.
LP-2805
A 3-bedroom, 2000 sq ft barndo with massive garage is just the perfect plan for a family that loves lots of space. The huge master bedroom is on one side of the barndo with a spacious bathroom and walk-in closet. Opposite are the 2 other bedrooms also both boasting ample space. The stretch of open living and kitchen space gives a lot of room to freely move around. The garage is also great not only for holding your vehicles but for extra storage as well.
When you have a growing family, or even when you just love to have guests over, this floor plan works perfectly for you. 4 Bedrooms will surely have everyone at home comfortably settled with lots of additional space at the loft. The front and back patios are great spaces for outdoor relaxation or small gatherings.
This magnificent property has 3 bedrooms, including a large master bedroom with a luxurious bath and a closet with attic access. The entrance opens to a pleasant living area with a fireplace. The open living room, dining, and kitchen are ideal for entertaining and making memories. The attic provides additional storage. Play and work in the barnd's playroom and office. Enjoy peaceful views and fresh air on the patios.
We'll start this list with a barndominium floor plan that's classic in its ground-floor layout and efficient with its second-floor space.
Coming in through the front door, you'll find a well-spaced 14×15 living room, with a wide corridor leading to the back of the home and passing conveniently by a kitchen, pantry, and utility room. The stairs open directly onto a 12×12 loft bedroom, with a full bathroom right next door.
This is another compact design where the bedroom is relegated to the second floor, and the first floor gets a great boost in terms of space for it.
We love how the layout of the first floor encourages easy access to the living room and open-plan kitchen with a passage that leads from the front door to the back and gives immediate access to the stairs leading to the bedroom.
This floor plan has balanced out the private living areas between the first and second floors, with a large open space on the second floor that gives the ceilings a lavish, vaulted feel.
We love the way that the view from the front door divides the first floor into two wings, with the kitchen and utility spaces on one side and the bedroom and living room on the other.
This 40×30 floor plan has spared no expense with the private areas. A generous 9×14 bedroom occupies a corner of the home just past the front door, with direct access to its own walk-in closet and a bathroom.
A U-shaped staircase takes you up to a grand 18×20 home office that boasts a first-floor view straight over a balustrade.
This floor plan could be thought of as a sister design to the previous one, and is a great plan for remote workers.
Two mirrored bedrooms occupy one side of the first floor, each with a near-identical bathroom within a moment's reach. The stairs open up into a 20×22 home office with windows on two sides that are sure to afford a great view.
Here we have a 36×48 floor plan that puts a lot of emphasis on the communal areas and seems to be a great choice for barndo builders who are envisioning a more family-oriented home.
The first floor opens into a grand open-plan kitchen and living room past a covered entranceway, offering plenty of comfort for families or vacation groups.
This floor plan also features a U-shaped staircase onto an 18×27 home office with views of the floor below.
This 3-bedroom barndo floor plan is poised to make a truly family-sized home!
We love how the master suite (complete with a walk-in closet and attached bathroom) is situated directly next to the entranceway and the way that its door is perfectly aligned with the foot of the stairs for easy access to the second floor.
We're a big fan of any barndominium floor plan that creates a great sense of symmetry, and if you are too, then you could do a lot worse than this design!
We love how the floor plan is mirrored across a central 'trunk' marked by the kitchen and bathroom, with two equally sized bedrooms marking fortifying it along the back walls.
If you would like more helpful advice from the pros, be sure to check out the rest of Barndominiums.co. There, you will find information onbarndominium cost, financing and insurance, and other tips and tricks. You will also find featured barndominiums to help get you inspired for your own custom home.