Introduction
Choosing the perfect barndominium exterior colors is among the hardest decisions you will have to make. After all, it's the first thing people notice when they see your home so you want to get it right. Besides, repainting your home can be really expensive. If you can get it right the first time, you can spend those thousands of dollars on fun things like your garage or kitchen instead of more paint.
By this time, you have already invested a lot of time, money, and effort into making your barndominum home perfect. If you're looking for even more inspiration, check out Build Your Dream Barndominium: From First Concept to Move In Day, Here's What You Need To Know.
For now, let's look at nine tips for choosing the best barndominium exterior colors.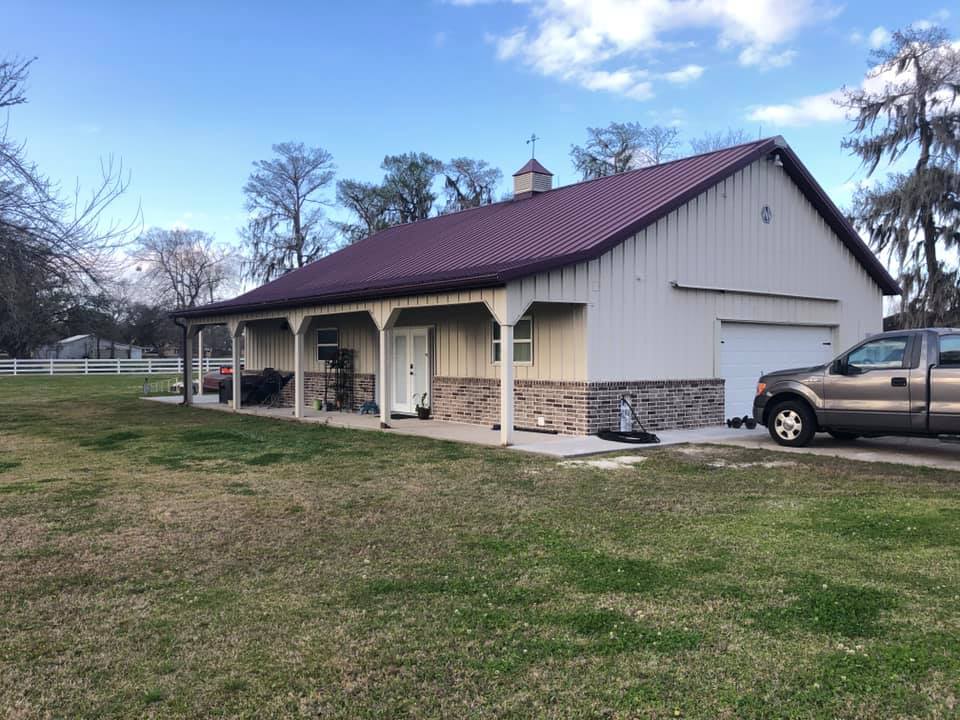 Choosing Barndominium Exterior Colors
Start With Your Shade
With so many choices for your barndominium color scheme, it's hard to know where to start. We recommend first deciding whether you would like your home's exterior to be painted in a light or dark shade. Barndominiums tend to be quite large, so the color you choose has to be one you love.
Coordinate your Barndominium Color Scheme with your Roof and Stonework
Before you can settle on a color, you have to consider two other huge factors in your barndominium color scheme – the roof and any masonry.
Trim it Out
Once you have chosen your main exterior barndominium color to complement the home's existing roof and masonry, it's time to select trim colors. You want to select one or two colors to complete the look.
Resist the temptation to use more than 3-4 total barndominium exterior colors. If you use too many colors it takes away from the beauty of the exterior design and architecture.
If you'd like to see some popular color schemes, you can check out Sherwin Williams' color tools.
Not White is the New White
Many people love the timeless appeal of a white house. You might be surprised to hear that many homes we see as white are actually shades of beige, ivory, pale gray, and even light blues. A true bright white would be blinding in the sun. Instead of a bright white, you may want to consider a color that is at least two steps down on the color strip, which likely will be more of a cool beige or ivory color.
Check out Benjamin Moore's discussion of white and off-white color schemes.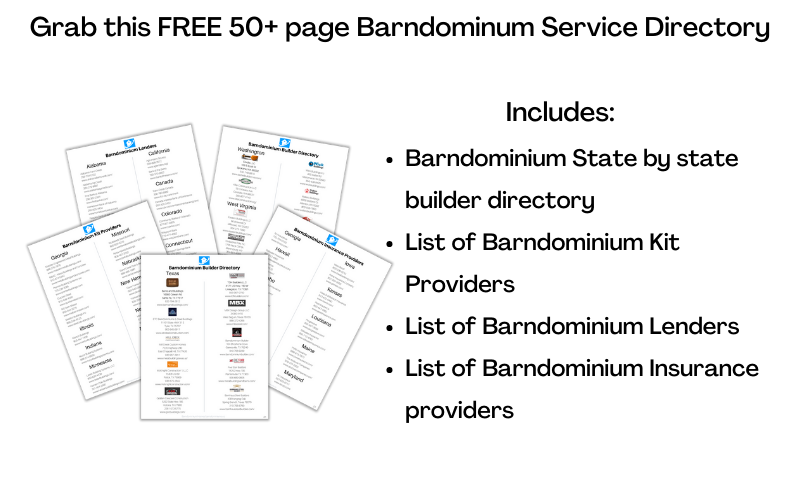 Go for a Darker Gray
If you are interested in gray barndominium exterior colors, you will want to pick warmer shades than you might ordinarily choose. That's because many light gray tones wash out completely in sunlight, or can take on blue, green, or lavender tones.
Use Large Samples for Your Barndominium Exterior Colors
The larger samples you can create, the better. Build sample boards for at least three different colors so you can compare them.
If your home has stonework, you will want to set up your sample right next to it so you can make sure they coordinate well with one another. The one thing you don't want is to choose your paint color and paint and then realize it does not go well with your stonework that is on the home.
Samplize.com offers another option for paint samples, with samples made from real paint that are customized for your barndominium exterior colors.
Consider the Neighborhood
When choosing barndominium colors, you should also consider the aesthetics of your neighborhood. Good color schemes make good neighbors!
Track the Sun
Before settling on a barndominium exterior color scheme, you are going to want to spend time observing how the colors appear at different times of the day. In the wrong light, your white can appear lavender, or your grey could appear green. Use your poster-size samples to see how the light hits the paint throughout the day.
Play with Contrast and Textures
Adding contrast to your barndominium exterior color scheme helps create visual interest. Natural wood, stone, and brickwork around your home will massively upgrade curb appeal.
Using black as a base color for the exterior? Add natural wood accents to draw in the eye and soften a bold palette.
Conclusion
Remember that there is no one "right" barndominium exterior color that works for everyone. What works for others may not make sense in your neighborhood, community, or environment. Be sure to check out some of our barndomium featured homes in our Bardiminium State Guides to get some good ideas when choosing your exterior colors as well as floor plan options.
We are confident that with these tips on exterior barndominium colors, you are sure to choose a color scheme you will love forever.
Ready to get started building a bardominium in your state? Check out where to get financing for a barndominium as well as the details on how much barndos cost.
If you think designing your own floor plan could be fun, try any of these easy to use bardnominium design software. Also check out other important guides on barndominium financing and insurance.