Barndominiums are unique, incredibly beautiful homes that are unlike anything else. Everything from their design to their profile is different from a traditional house. This is one of the reasons that they are becoming so popular with people who have interesting taste. The other reason is that it can be cheaper to build or buy a barndominium than a traditional home.
If you have been wondering whether you should build or buy a barndominium, there are many answers. Not every option is going to work for every person and you must know the ins and outs. In this article, we have laid out everything you need to know about buying a barndominium. By having this knowledge, you can make the right choices when the time comes.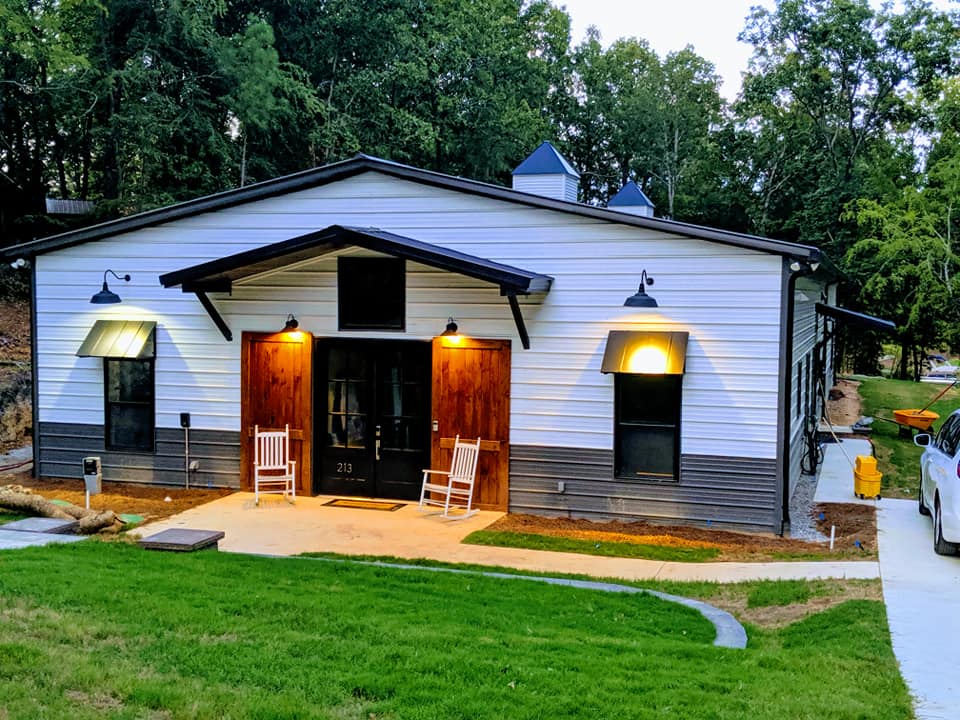 Why Buy a Barndominium vs. Building One?
Many people think that barndominiums are incredibly uncommon and difficult to find. While that may have been true years ago, things are changing all the time. Barndominiums are becoming more and more popular in recent years. This is partly because of television and all the different shows that have featured beautiful, unique barndos.
Because of their popularity, barndominiums are easier to buy already built than they ever have been. That being said, it is still going to be easier to build your own barndo to your exact specifications. This way, you can get everything you want out of home without having to compromise. Knowing what goes into both of these processes can help you decide what you want to do.
Save for the Down Payment
Whether you are going to build or buy a barndominium, you are going to have to save up a down payment. This will not only be required by your lender, but it will also help you save on interest for your loan. The more you can put down for your down payment, the less your Barndominium loan will have to be for. This can save you money in the long run and make it easier to get your loan.
If you are going to build your barndominium, you may have to save up a larger down payment. Lenders are less likely to give you a construction loan for a unique home if you don't put money down. However, if you are going to buy a barndominium, you can probably get by with 10 percent down. This can help kickstart your purchase and put you in a good position.
Create a Construction Plan
If you are going to be building your barndominium, it is incredibly important that you put together a construction plan. This will show your potential lenders that you have everything planned and ready to go. Anything you can do that will improve your odds of approval is highly recommended. A construction plan will usually have details such as:
Barndominium blueprints
Materials and supplies list
List of subcontractors
Timeline for completion of the barndominium
Cost estimates
Even if you are going to buy a barndominium that has already been built, you may want to make improvements. If you plan to do this, having a plan handy for what you want to do will be helpful. Plus, it will give you a good idea of what you are walking into and what you should expect from your project.
Purchase a Plot of Land
Your construction plan should include everything about the land where you are going to build your barndo. This is because the value of the land may affect your eligibility. You will also want to have the plot of land before you begin planning anything else about your home. The location will dictate lots of things like value, utility availability, and much more.
If you are going to buy a barndominium, you don't have to worry about this part. The barndo will be where it is and you can either take it or leave it. However, you should thoroughly consider the location of any home you are thinking of buying. It will affect your commute, the neighborhood, and other things that can make or break a home.
Choose a Contractor
One of the most important things you will need to consider when building a barndominium is the contractor. There are so many contractors out there but not all of them will have expertise in metal buildings. You may have to do some searching to find one that will work for your needs. Look for reviews online and see what different contractors' former clients have to say.
If you are going to buy a barndominium, contractors are less of a concern. This makes buying a barndo outright one of the easier options by far. By taking the construction out of the equation, you can simply move right in. In this case, buying a barndominium is going to be your best bet that is hassle-free.
Choose a Type of Financing
If you are building your barndominium, you are going to have to choose between construction or construction-to-mortgage loans. A construction loan is incredibly short-term and will cover the cost of the construction of your barndominium. After that, you will need to get a mortgage to pay for your land and the construction loan.
If you are just going to buy a barndominium, you can usually get a traditional mortgage. This is another area where buying a barndo that is already built is a better option. You don't have to worry about finding a construction lender. You can simply get the mortgage and move into your new, unique barndominium.
Conclusion
If you are having trouble deciding between whether to build or buy a barndominium, consider your needs. If you are someone who has to have a home that is tailored to your style, building is better. If you simply want a home that is already designed and built, it may be better to buy a barndominium. By understanding what goes into each, you can make the right choice for yourself.
If you would like even more helpful barndominium advice, check out the rest of Barndominiums.co. There, you will find info on barndominium costs, insurance, and much more. You will also find featured barndominiums to help you get inspired and get you to design your own plan for your future build.