Looking for the perfect place to build your dream home from the ground up? Well, if you're after a state unlike any other with beautiful scenery, vast wilderness and a strong sense of community, then building a barndominium in Alaska could be right up your street.
And, as an added bonus, the cost of living in this northerly state is relatively low, making it a great place to build a barndominium on a budget. Keep reading to learn more about barndominiums in Alaska, from the perks of building one to practical tips on sourcing finances and suppliers.
Barndominiums in Alaska
Known affectionately as The Last Frontier, Alaska is located on the northwest edge of North America, bordering Canada. It is the largest state by far, yet also one of the least populated, making it ideal for those seeking a remote escape from the hustle and bustle of city life.
When most people think of Alaska, they think of a cold place where only the hardiest of souls can survive. However, there is much more to Alaska than meets the eye. While winters are long and dark, they are also filled with beautiful snowscapes and the awe-inspiring Northern Lights. And although summers are short, you can expect 20 hours of sunlight each day.
There is also an incredible array of wildlife to be found in Alaska, including bears, moose, Dall sheep, wolves, and caribou. Not to mention expansive forests, mountain ranges and miles of scenic coastline. So, whether you're thinking of setting up home near Fairbanks, Anchorage or Dillingham, we really can't blame you!
Want further guidance on building a barndominium in Alaska? Download a copy of our Dream Barndo eBook for expert guidance to help you along your journey from the initial planning phase through to the eventual build, including tips to prevent any major blunders.
What is a Barndominium and what are its advantages?
If you didn't know already, a barndominium is a type of building that combines the features of a barn and a condominium – hence the name! As such, they typically feature a large space for storage, livestock, or even business premises, while providing a comfortable living space configured according to your preferences.
Generally, every barndominium in Alaska is built around a steel pole framework set into a concrete foundation for maximum stability, even under sometimes challenging weather conditions. They are becoming increasingly popular, especially in the most rural areas, as they provide a unique, spacious, and cost-effective alternative to traditional homes.
In fact, building a barndominium in Alaska will set you back around $150 per square foot compared to upwards of $200 for a brick-and-mortar property. If you're planning a large family home or want a barndo with lots of storage space, that's quite a difference! You'll have money left over to install all of the interior fixtures and fittings you'd like without having to scrimp on the finishing touches.
Barndominium Builders in Alaska
While generally more affordable than traditional homes, barndominiums in Alaska are still a considerable investment. With that in mind, you want to make sure you choose a specialist construction company that is experienced, reputable and good value for money.
When researching barndominium builders in Alaska, compare several different options to find the best one for you. Read customer testimonials online and ask to see photos from similar builds they've worked on, especially if you can't find exactly what you're looking for online. You should also get quotes confirmed in writing and ask for a copy of their insurance certificate before signing a contract. And, if you're still unsure, try the builders listed below.
Miracle Truss Buildings
With over two decades of experience, Miracle Truss Buildings is a reliable, veteran-owned steel building supplier serving the US and Canada. Their prefabricated designs use a simple yet robust clear-span web steel truss framework, with solid steel columns to prevent rot and an impressive 50-year structural warranty for added peace of mind. Plus, you can add doors, windows, insulation, your choice of roof and siding, and tailor the interior to suit your needs.
Arctic Fox Steel Buildings
Having supplied durable, steel buildings to Alaskan residents for over 25 years, Arctic Fox Steel Buildings is another great choice. Designed to withstand the state's regular snow and high-strength winds, their convenient pre-engineered models come in various colors and sizes, with various insulation products to keep your home warm during the long winter months. Learn more about building a barndominium in a cold climate on our blog.
Alaska Metal Building Erectors
Backed by over 16 years of experience, the team at Alaska Metal Building Erectors supplies and erects steel buildings to save you time and effort. Partnering with top suppliers like Star and Nucor has helped to secure their position as one of the best barndominium builders in Alaska. From storage units to retail stores and even residential properties, they offer a range of frames and colors, all of which are fully customizable.
Barndominium Kit Providers for Alaska
Why not purchase a barndominium kit to make the construction process even faster? Barndominium kits offer handy plans that you can use while building a barndominium in Alaska, saving you the time, effort, and stress of having to design something entirely from scratch. And, if this is your first home build, barndominium kit providers for Alaska can also offer recommendations on the best builders and materials available in your chosen region.
Consider using a barndominium kit under 100k to save money and time on your barndominium build.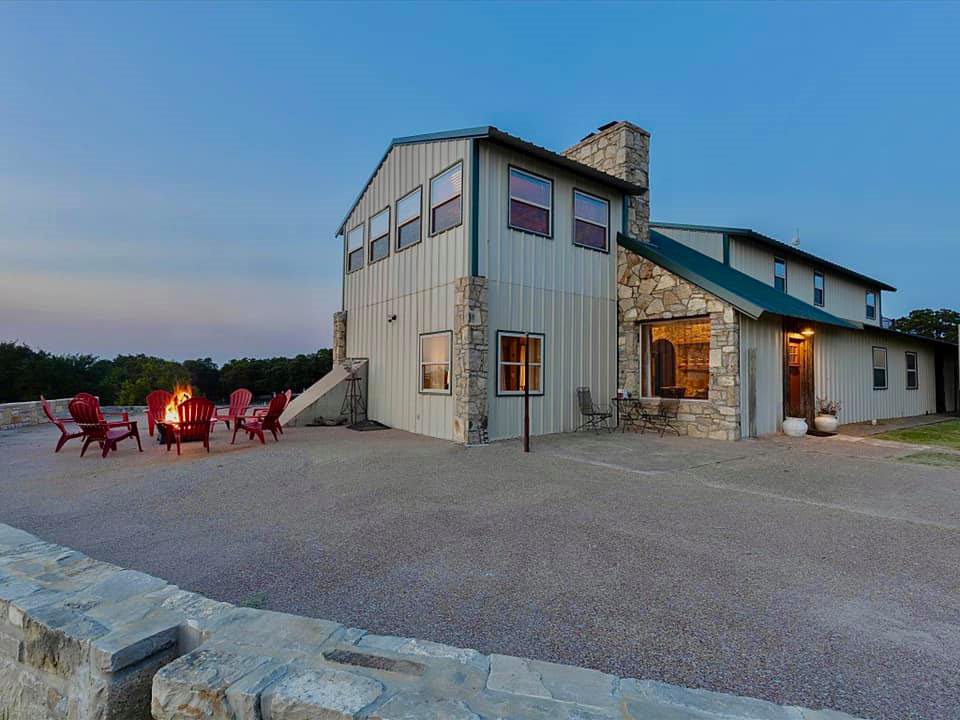 Simply select the size, style, and finish that you want, as well as any particular interior touches. Your kit provider will then supply the prefabricated parts required to complete your new barndo home. Since every component is pre-cut and designed to fit together seamlessly, this ready-made solution will also make construction simpler for your builder.
Barndominium Financing in Alaska

One of the best resources for getting barndominium financing is by using BarndominiumLoans.com. They are a quote service that takes down your information and works behind-the-scenes with vetted lenders who are best for your location and financial situation.
Whether you have a perfect credit score or a subpar one, and whether you're located in South Carolina or South Dakota, you can submit your information to get a quote within 24-48 hours.
Barndominium Financing Request
Alaska Commercial Fishing and Agriculture Bank
Founded in 1980, Alaska Commercial Fishing and Agriculture Bank is a member-owned cooperative that was set up to provide financing to agricultural, fishing, and tourism businesses across the state. With a range of flexible borrowing options available, they're worth a try if you're looking for an agricultural loan to help fund your barndo build.
Farm Plus Financial
With over 15 years of experience providing financial services to residents of the state, Farm Plus Financial is another great option when it comes to barndominium financing in Alaska. From new builds to expansions, their nationwide network offers a range of farm and operating loans to help you bring the rural property you've envisaged to fruition.
Barndominium Floor Plans in Alaska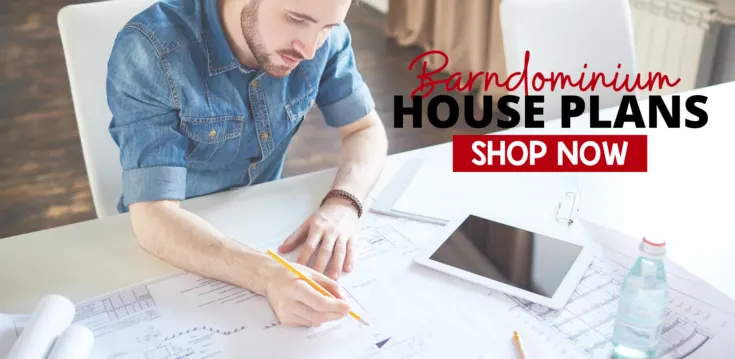 Don't want all the hassle of building a barndominium from the ground up? Then you may want to buy an existing barndominium in Alaska! With our Barndominiums for Sale Marketplace, you can browse to your state and find a barndominium for sale near you.
The beauty of buying an existing barndominium is that it can be really easy to customize the floor plan to your liking. The previous owners' setup is just a starting point! Also, by buying a barndominium in Alaska, you bypass the potential troubles of the building process – delays, dealing with contractors and subcontractors, and city or county bureaucrats trying to make your build process a nightmare.
Don't delay – find a barndominium for sale in Alaska now!
Conclusion
Raring to get going? Don't forget to order a copy of our Dream Barndo eBook to point you in the right direction as you begin your journey to building a barndominium in Alaska.
We've also got a whole host of guides for you to explore on our blog, from how to heat a barndominium to tips for choosing the best color for your home's exterior.