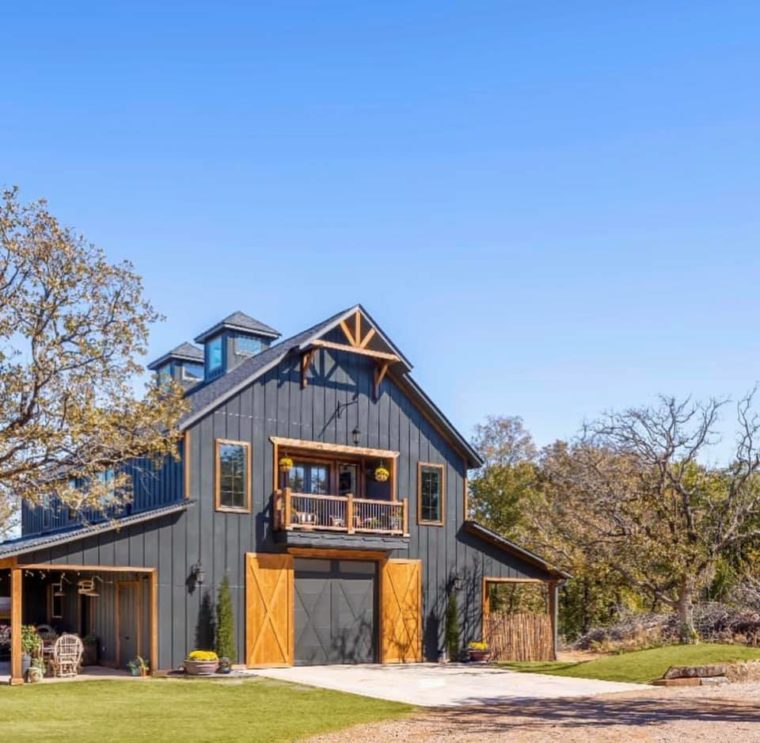 Choosing the right ranch style barndominium decor will give your home that cozy and comfortable feeling everyone loves. There is no doubt that this rustic design approach adds a sense of charm to a home.
Barndominium homes have become the trendy housing alternative compared to regular homes and tiny homes, with the option to decorate it however you like while providing huge and open spaces.
Whether you want it to be a certain size, a certain layout, or even down to a particular exterior color, the sky's the limit when it comes to designing your dream barndominium home.
For many families seeking a home that is unique and spacious without spending a great deal of money, barndos have become a worthy investment as a housing alternative.
Having said that, let's spruce up your home with the best ranch style barndominium decor ideas to consider through this helpful guide.
What is ranch style barndominium decor?
Ranch style barndominium decor is cozy, comfortable and perfect for anyone who wants to add a bit of rustic charm to their home.
In this style, natural materials and simple shapes are embraced, so it is the perfect choice if you prefer a relaxed and unpretentious look.
There are plenty of ways to create a rustic ranch vibe, regardless of whether you are working with a small apartment or a sprawling country estate.
The best thing about ranch style decor is that it is adaptable to a variety of homes, such as barndominiums that provide open spaces.
The best ranch style barndominium decor ideas
In recent years, the term "ranch style" has been used to describe a decorating style that is homely, casual, and relaxed. Ranch style barndominiums are popular among those who want a rustic look that is still comfortable and stylish.
Here are the many ways to achieve a ranch style look in your barndominium:
Bring out the natural elements
Give your barndominium home a touch of ranch style appeal by adding some stone and wood accents. Wood is often used for floors, walls, and ceilings, while stone is used for fireplaces, countertops, and other features.
Both materials are natural and durable, making them perfect for a home that will be used and enjoyed for many years, all while providing the signature rustic charm.
Wood creates a warm and inviting atmosphere in any room, and it can be stained or painted to match any decor, adding a touch of nature to any space.
Stone is a natural material that is known for its durability, making it the perfect material for a fireplace or kitchen countertop. Stone can be used in a variety of colors and textures, allowing you to create a unique look for your home.
On the exterior, wooden barn doors are also an excellent way of highlighting the natural beauty of wood incorporated into your home.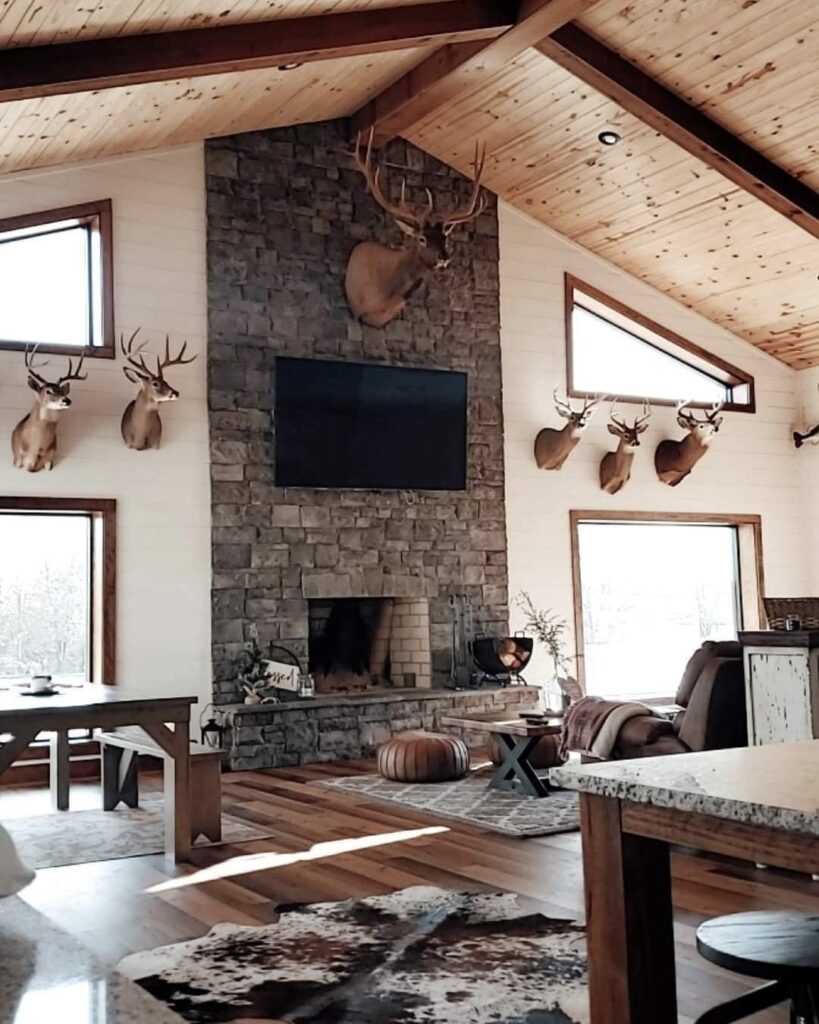 Barn-like paint colors
Most ranch style homes have white exteriors, but you can also use neutrals such as beige, brown, or gray to create an aesthetically pleasing exterior color scheme.
The right paint colors add character and personality to any space, while creating a sense of comfort and warmth in the home.
To that end, do not be afraid to use bold accent colors that compliment the usually nuanced or neutral tones of ranch style homes, such as blue, green, or red.
The location may also be a factor; for example, a turquoise-colored trim may better fit a ranch style home in a beach-type neighborhood.
Open floor plan
An open floor plan is characteristic of ranch style homes, providing a feeling of freshness and airiness with sufficient amounts of natural light.
Barndominium homes can easily be designed to fit into this style as these metal structures by themselves already provide a large amount of open space.
Many barndominium homes incorporate ranch style interiors, which provide a large space for the family, and are generally more affordable during construction as interior walls are not as needed.
Use traditional ranch style furnishings and accents
Traditional ranch style staples such as rawhide and large rugs are still effective decorative pieces in a ranch style barndominium even today. They can add texture and color to the space, and help to create a rustic feel.
Hides can be used as wall coverings or flooring, while earth-tone colored rugs can be used as accents.
The little details like ethnic patterns, Native American arrows, and Texas-starred decorative pieces can make a big difference when it comes to setting up your ranch style home decor.
Final Thoughts
A ranch style barndominium is considered an affordable home design style that can easily be achieved by incorporating natural elements and by using the appropriate decor and colors.
Because of its welcoming design and homey vibe, this home decor style is popular among families.
In setting up your barndominium, we want to make sure that you achieve your dream home without any hiccups, so check out our guide on barndominium problems to avoid here.