Today's featured barndominium on Barndominiums.co is this beautiful, modern barndo built by Pinno buildings in Rosendale, Wisconsin. One of the amazing things about building a barndominium is that you can create something that is so uniquely yours and catered to your exact style and needs. This Wisconsin barndominium is a great example of some of the things that can be done and what the possibilities are with these incredible homes.
Exterior
This amazing Wisconsin barndominium has so much contemporary charm and modern style. These types of homes are generally known for their country style but they are certainly not limited to it. This barndo shows that you can do whatever you want when it comes to your exterior design and there are no limits to what you can have.
One of the first things you might notice about this Wisconsin barndominium is the color scheme. This home uses stark, bold colors and the black and natural wood complement each other so well. We absolutely love how the lighter natural color works well to accent the small trim pieces and give this barndo a great profile.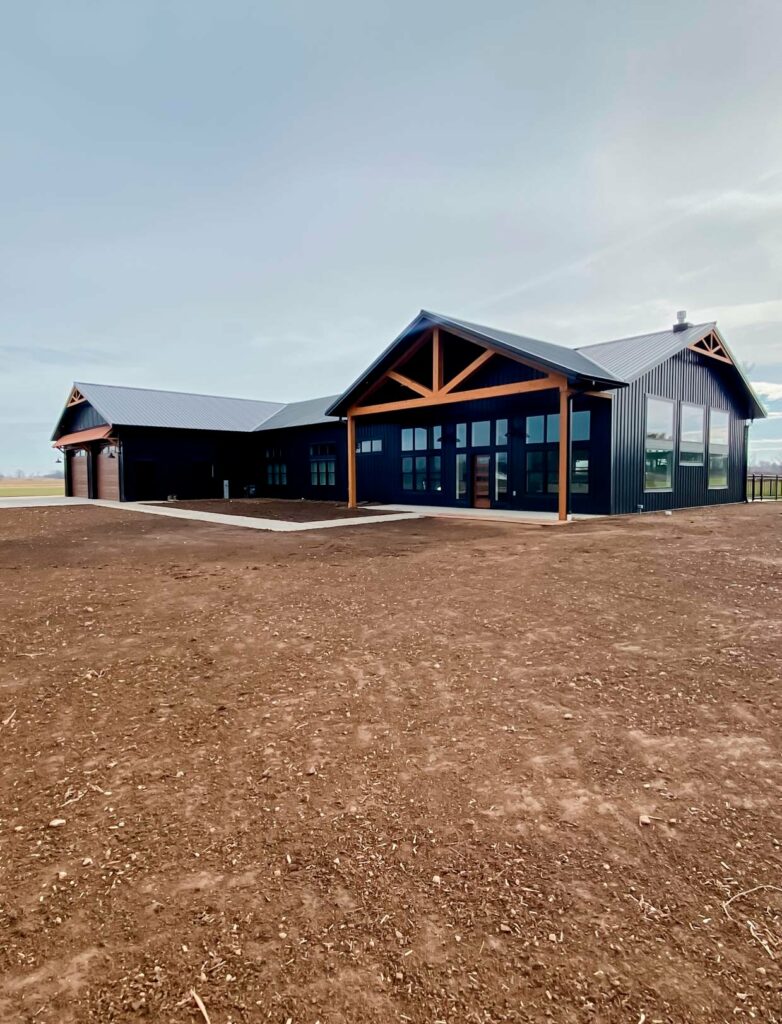 The windows are an important consideration when designing a home and this Wisconsin barndominium has an excellent array of large picture windows on the front facade. This not only adds beautiful natural light to the interior but also creates a great modern look for the exterior that feels incredibly contemporary and futuristic.
The very front of this Wisconsin barndominium features more use of the natural wood color in the double garage doors. Your barndominium's garage doors are very important because they take up a lot of real estate on the front facade and can either add to or subtract from the overall look. These natural-colored doors bring a nice accent to the exterior and do a great job of breaking up the dark colors of the rest of this Wisconsin barndominium.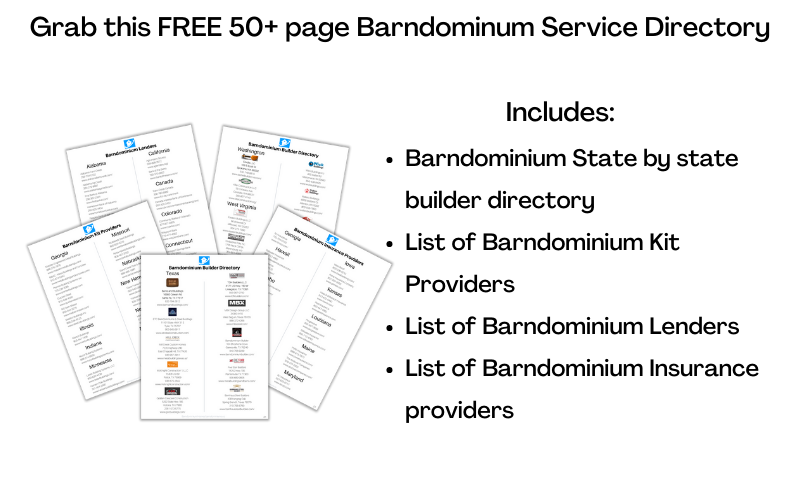 Interior
If the exterior of this Wisconsin barndominium is modern and contemporary, the interior is even more so. In stark contrast to the exterior, the inside features light, airy colors and large, open spaces. We absolutely love the design here and feel that it is another great example of what can be done with these homes. Not all of them have to have the same look and you can do anything you want as long as you use your imagination.
Living Area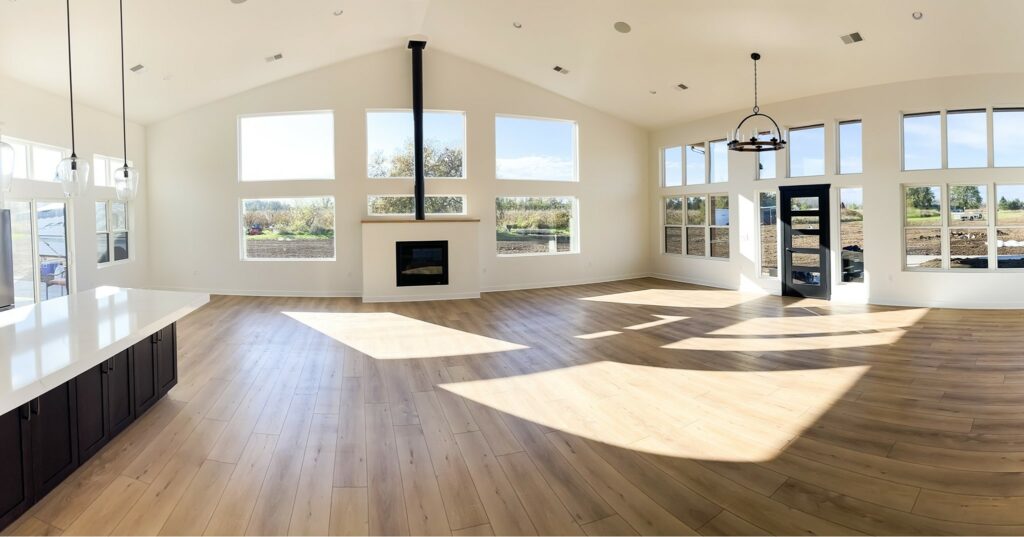 The living area of this Wisconsin barndominium is a beautiful, open space that feels incredibly spacious and has clean lines and a wonderful, cozy feel. We love the fireplace and can see the effects of that wonderful array of windows on the front facade. The natural light that comes into this living room warms it up and gives it a great vibe.
One of the main attractions of the living space in this Wisconsin barndominium is the hardwood floor. While many people choose a darker color to warm up the space, this room features light natural wood that is reminiscent of the trim pieces on the exterior. These floors bring an organic beauty and a contemporary flair that we love.
Kitchen
The open concept kitchen in this Wisconsin barndominium is absolutely beautiful and has the spacious feel of a modern kitchen with all the charm you would expect from a home like this. We especially love the glass light fixtures that hang above the kitchen island. They offer a homey glow that is incredibly warm and beautiful but also have a low profile that doesn't detract from the look of the entire space.
The kitchen range is an excellent industrial-style appliance that can be used for all kinds of applications. With a large painted hood that is almost an accent piece as much as it is a functional piece of equipment, this kitchen is meant to be used as much as it is meant to be looked at. This is the cornerstone of all good design and this function meeting fashion is something that we always look for and this Wisconsin barndominium has in abundance.
Bedroom
Whereas the kitchen and living area in this Wisconsin barndominium is incredibly modern, the bedrooms feel much more soft, luxurious, and comfortable. We love that the designers have decided to go with carpet in the bedrooms. This makes them feel much more warm and comforting and we think it offers a great contrast to the windows bringing in that extra natural light.
Bathroom
The bathrooms in this Wisconsin barndominium offer a lot of different color schemes and design elements that we love. The gold fixtures in this bathroom are a nice change of pace from the rest of the home and we think they bring a new level of class and elegance to the whole space. Plus, the round mirror is a wonderful touch that ties the space together and makes it a great place to get ready in the morning.
Building a barndominium is definitely the more practical choice when it comes to savings during the build, and with that, you can spend more on your furnishings. Starting with your floor plan, you can already picture what you want your home to look like. Your plan design is something you can do on your own or seek the help of a professional.
Be sure to also check out our other guides on securing funding for your build and where to find a company that will provide you the right insurance coverage for your home.