Building your own home can be an incredibly rewarding experience. Being able to build a house that is designed to your exact specifications and meant specifically for you and your family is not something that everyone gets to do. If you have the dedication to make it happen, it can be a good move for you and your family. However, if you have ever looked at the details of what it takes to build your own home, you have probably been put off by the cost and the effort it takes. Because of this, many people who get started on a home build never actually get it finished.
This is why building a barndominium in Mississippi could be such a great option. If you have considered building a home but haven't been able to get the project off the ground, a barndominium could be the way to go. There are a lot of advantages to this kind of home build project and knowing what goes into the process can help you plan and figure out if a barndominium in Mississippi could be the right choice for you and your family.
In this guide, we have put together everything you need to know about building a barndominium in Mississippi. Using this information, you can start planning your build and thinking about what you need to do to get it going. Being as prepared as possible will give you the best chance at success.
What Is a Barndominium and What Are Some of the Advantages?
A barndominium is a home that is built from the shell of a metal post frame structure or pole barn. The structures are built on top of a concrete slab foundation using posts, which are driven into the ground. These buildings are generally used for agricultural or industrial purposes like for storage or stables, but they can also be used to build interesting, beautiful, custom houses. The inside can be modified to look just like a traditional home. You would never know that a barndominium in Mississippi was built in a non-traditional way.
One of the main benefits of building a barndominium in Mississippi is the fact that they can be so inexpensive to build. Barndominiums can usually be built in about half the time it takes to build a traditional home. This ends up taking quite a bit of money off the bill at the end of construction. Saving money on materials and labor can give you more money for the things you want your home to include. Plus, it also translates to less stress during the construction process.
One of the other advantages of building a barndominium Mississippi is their durability. Because they are built with steel posts instead of traditional timber beams, they are much more durable and adaptable to all kinds of weather conditions. In a place like Mississippi, where the weather can be very humid, this is important. A barndominium will be less susceptible to things like mold, mildew, and rot, which can turn into expensive repairs down the line.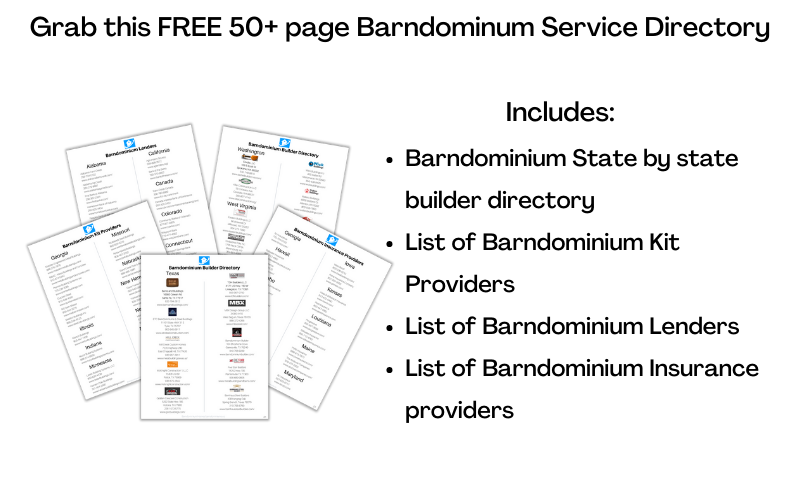 Cost of Building a Barndominium in Mississippi
Once you have decided to build your barndominium in Mississippi, you will want to figure out how much it is going to cost you. When you are figuring out a home build's budget it is best to do this by the square foot. This way, you can decide how big your steel building will be as well as how much of a concrete slab foundation you will need to build. From there, you can decide on your bedrooms, bathrooms, and living space as well.
The cost of building a traditional home in Mississippi is around $270 per square foot. One important thing to note with this figure is that this does not include things like finishing work or furnishings for your home. This will only get you the basic structure of the house and you will need to add on money to your budget for the rest of the construction. This can increase your total budget quite a bit by the time the home is completely built.
A barndominium in Mississippi, however, is quite a bit less. Barndominiums can be built for an average of $180 per square foot. While at first glance this might not seem like much of a difference, when this is spread out over the entire space of the home, you can end up saving quite a bit of money. With that extra money, you can afford to finish the barndominium and include all the things you might want when building a custom home.
Barndominium Builders in Mississippi
After you have figured out your budget, you will then have to decide who you are going to hire to build your barndominium in Mississippi. While you can probably do some of the work yourself, it is very important that you hire someone who can help you make sure that your barndominium is up to code and that it is in compliance with all the zoning laws in your area. The construction business can be difficult to navigate, but there are some things you can look for that will help you make the right decision.
By far the most important thing to look for in a builder for your barndominium in Mississippi is experience. Metal post frame buildings are a unique type of project and they have their own set of processes that need to be followed. Finding a builder who understands this can be incredibly helpful. If possible, look for a builder who specializes in metal post frame buildings and can deliver the best possible final product.
You should also look for a builder who is known for their customer service. Building a home is a very personal and delicate thing and it is important that you work with someone who understands this. Look at reviews online and find builders who have a good relationship with their previous customers. They should not only be able to deliver a good final product to you, they should also be able to work with you and provide a good customer service experience.
Vintage Home Builders
Vintage Home Builders is a barndominium builder that specializes in unique designs and vintage-looking builds. They can work with you throughout the entire process and help you come up with a home that will be interesting and unique to you.
Homestead Barndominiums
Homestead Barndominiums specializes specifically in barndos and they can help you build a barndominium in Mississippi that is perfectly suited to you and your needs. If you want to work with a builder that can deliver your exact vision, they could be a good choice.
S.S. Steele Homes
S.S. Steele Homes has been helping clients build the home of their dreams since 1953. They can work with you and make sure that the entire process is simple and enjoyable. If you want to work with a builder who has this kind of experience for your barndominium in Mississippi, they could be a good choice.
Barndominium Kit Providers in Mississippi
If you aren't interested in building your barndominium in Mississippi from scratch, you have other options. One of the most popular options is to purchase a barndominium kit. Kits are prefabricated and can be delivered straight to your build site. This cuts out the time spent trying to source materials.
Most barndominium kit providers will offer comprehensive support during the construction process. Many of them also have builders they work with on a regular basis that they can recommend to you. This cuts out the work of trying to find the right builder.
Barndominium Financing in Mississippi

One of the best resources for getting barndominium financing is by using BarndominiumLoans.com. They are a quote service that takes down your information and works behind-the-scenes with vetted lenders who are best for your location and financial situation.
Whether you have a perfect credit score or a subpar one, and whether you're located in South Carolina or South Dakota, you can submit your information to get a quote within 24-48 hours.
Barndominium Financing Request
Southern AgCredit
Southern AgCredit provides financing for all kinds of projects in the Mississippi area. They have experience with the local community and can help you get the money you need to make your barndominium a reality.
Mississippi Land Bank
Mississippi Land Bank has been working with the people of Mississippi for over 100 years. If you want that kind of longevity in a bank for your barndominium in Mississippi, they could be a great choice for you.
Barndominium Taxes in Mississippi
You will need to pay taxes on your barndominium in Mississippi, but there are a few things that you need to consider as well. One is the fact that your barndominium might fall under what is known as dual use construction. This means that you will pay different tax rates for the portions of your home that are for residential purposes and the portions that are for storage. Work with a local tax assessor to figure out what you should be paying every year.
Where to Find Barndominium Insurance in Mississippi
For the most part, you should be able to find insurance for your barndominium in Mississippi anywhere you get homeowner's insurance. Depending on where you have built, you will want to have a policy that covers you in the event of any kind of disaster or eventuality. Talk to an insurance agent to be certain that your barndominium in Mississippi is covered.
Barndominium Floor Plans in Mississippi
The floor plan is one of the most important parts of your barndominium in Mississippi's construction. This will determine how the home is laid out and how it will be arranged on the inside. Write out a list of your needs when it comes to bedrooms, bathrooms, and living areas, and take this to a professional draftsman. They will be able to put together a workable floor plan that you and your builder can use to build your barndo. Some barndo design software are free and easy enough to use so you can also be able to design your own plan.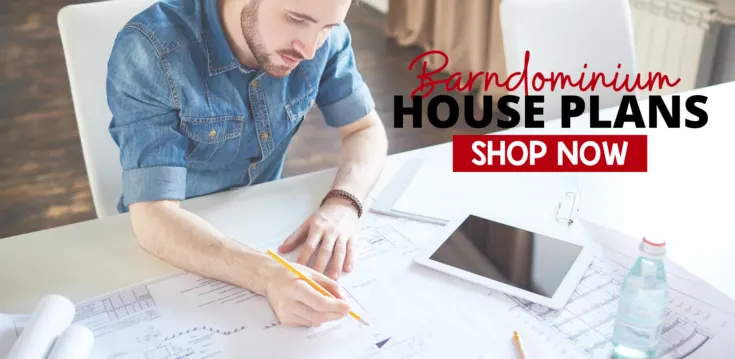 Don't want all the hassle of building a barndominium from the ground up? Then you may want to buy an existing barndominium in Mississippi! With our Barndominiums for Sale Marketplace, you can browse to your state and find a barndominium for sale near you.
The beauty of buying an existing barndominium is that it can be really easy to customize the floor plan to your liking. The previous owners' setup is just a starting point! Also, by buying a barndominium in Mississippi, you bypass the potential troubles of the building process – delays, dealing with contractors and subcontractors, and city or county bureaucrats trying to make your build process a nightmare.
Don't delay – find a barndominium for sale in Mississippi now!
Conclusion
By reading this guide, you should now have a good idea of what it takes to build a barndominium in Mississippi. By having this information at hand, you can prepare yourself and make sure that there are no surprises throughout the build process.
If you would like more information, be sure to check out the rest of Barndominiums.co. There, you will find more in-depth guides like this one and many tips and tricks from the pros. You will also find some featured barndominiums that can give you some inspiration for your own project.