Building a custom home is something that everyone dreams about at some point in their lives. With the ability to design something that suits your needs perfectly, a custom home is a fantastic project. However, if you have ever looked into the cost of a home build, you may have been immediately turned off. That's why building a barndominium in Canada is such a fantastic choice.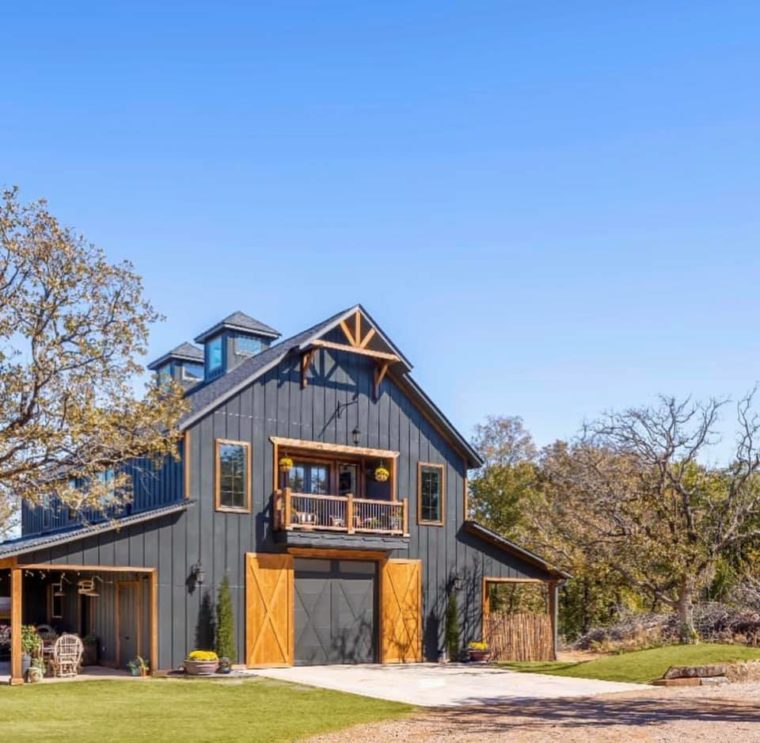 Barndominiums are quickly becoming one of the leading alternative housing choices. By understanding what it takes to get a project like this built, you can decide if it is right for you. In this article, we have laid out everything you need to know about building a barndominium in Canada. Taking this information in will help you make the right choices when you start your barndo project.
What is a Barndominium in Canada?
Barndominiums are a unique, beautiful alternative to traditional homes. They are built using the shell of a post-frame building or pole barn. These structures are usually used for agricultural applications like stables, barns, or warehouses. However, with the right design, they can be turned into an amazing custom dream home.
Barndominiums have many benefits and can make incredible homes. They are framed up and insulated inside just like traditional homes and are just as comfortable. With a little bit of ingenuity and some design choices, you can make it look like any other modern home. They are a great alternative for people who have perhaps been priced out of building a traditional home.
What Are the Benefits of a Barndominium?
One of the most important benefits of building a barndominium in Canada is the price. Barndominiums can be built in about half the time it takes to build a traditional house. This means that you can save time, money, and stress on the construction process. All of these factors can add up and make this kind of project easier and more accessible.
The other major benefit of building a barndominium in Canada is the all-steel construction. This means that they will not be nearly as susceptible to things like mold, rot, and mildew. In a climate like Canada's, this is extremely important. It will end up saving you money on repairs in the long run throughout your ownership.
Cost of Building a Barndominium in Canada
The cost of building a traditional home in Canada is quite expensive and is going up all the time. As of this writing, the average cost of building a traditional house in Canada is around $550,000. You should keep in mind that this price does not include things like furnishings, decorating, or design elements. This will only get you the structure and none of the things that make building a custom home worth it.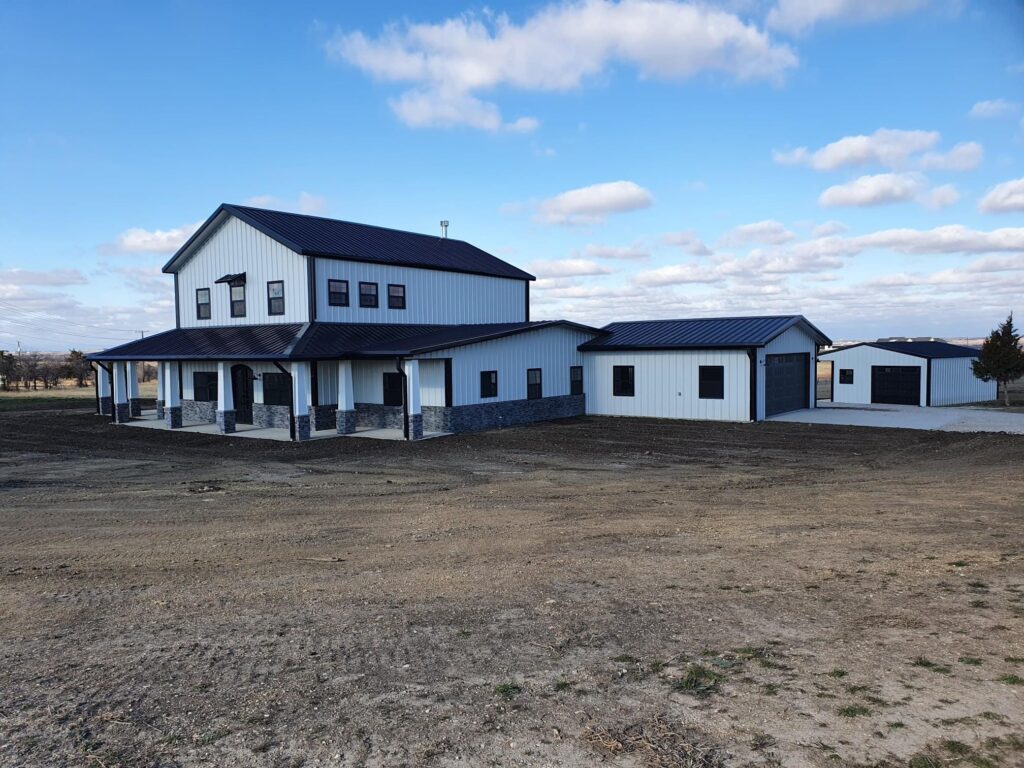 The cost of building a barndominium in Canada, on the other hand, is quite a bit less. For a 2,000-square-foot barndominium, you can expect to spend around $200,000. With the extra money left over, you can add all the things you would want to include in your dream home. This makes the whole process worth it in the long run.
How to Choose a Builder for a Barndominium in Canada
Building a barndominium in Canada requires you to make a lot of decisions. One of the most important decisions you will make is who you are going to hire to do the building. Make sure that whoever you hire has experience building barndominiums. A company that only builds traditional homes may not have the experience you need for a successful barndo.
You should also look for a builder who has been able to deliver good customer service to their clients. Look for reviews online and find builders who make their customers happy and create amazing homes. People who have had a good experience with their builder will be happy to share that information. This makes finding a builder easy and ensures that you will also have a good experience with them.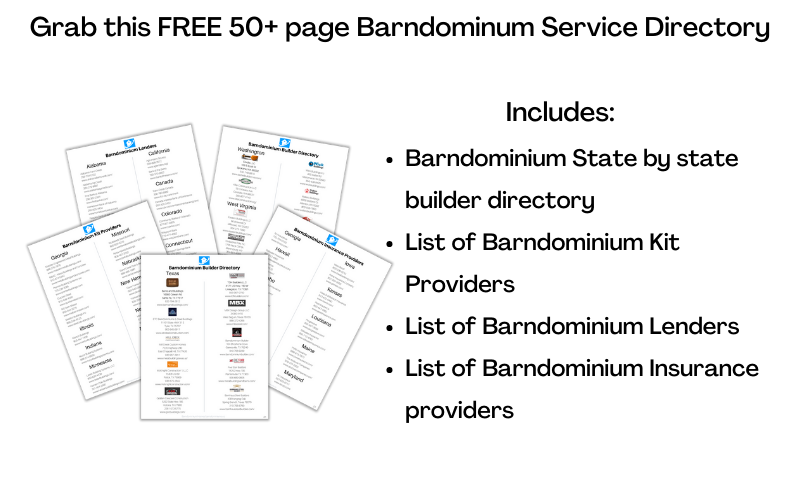 Barndominium Builders in Canada
Integrity Buildings
Integrity Buildings has experience building all kinds of metal pole frame structures for all kinds of purposes. If you are looking to work with a builder who knows all the ins and outs of this kind of construction project, they could be a great option for you.
Metal Pro Buildings
Metal Pro Buildings also has a lot of experience with post-frame buildings but they work specifically with residential buildings. This makes them a good choice for your barndominium in Canada. They will know everything there is to know about converting one of these structures into a livable home.
Goodon Industries
Goodon Industries has been operating in Canada since 1967. In that time, they have constructed all kinds of metal post frame buildings and have built up a reputation for friendly, professional customer service.
Barndominium Kit Providers in Canada
If you have been thinking about building a barndominium in Canada but you don't want to start from scratch, a barndominium kit could be just the thing you're looking for.
Barndominium Kits come completely prefabricated and all of the parts are going to fit perfectly with one another. Plus, they all come in one convenient shipment right to your build site.
Some barndominium kit providers will offer comprehensive support for your build. A few even have dedicated builders that they work with on a regular basis who are familiar with the kits and can supervise their construction. 
Consider using a barndominium kit under 100k to save money and time on your barndominium build.
Designing a Floor Plan for a Barndominium
One of the other important decisions you will make for your barndominium in Canada is the barndominium floor plan. The floor plan determines the layout of the home and how all the different rooms will relate to each other. It will also determine the design of the utilities and other important construction decisions. You and your builder will use the floor plan to create your home throughout the whole process.
To get your floor plan designed, you should write out all the things you want out of your home. Then, take this list to a professional draftsman. They will then turn your list into a workable floor plan. This will act as the first stepping stone for your barndominium in Canada. You can also use barndominium design software to help you design your dream home.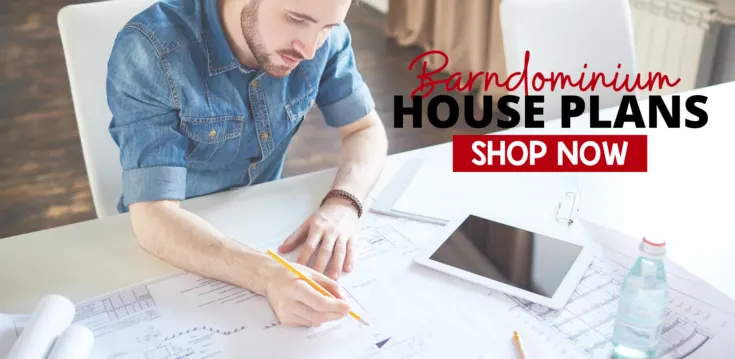 Where to Find Insurance for Your Barndominium in Canada
You should also get insurance for your barndominium in Canada. Insurance helps protect your investment as well as your family and guests. However, it can be difficult to find coverage for an alternative home such as a barndominium in Canada. Fortunately, there are some things you can do to help the process along.
One of the first things you can do to get insurance is to keep track of all your expenses during construction. Then, once the home is built, have an appraiser put a value on your home. Take this information to an insurance agent with experience in alternative housing. They will help you find the right policy and protect your barndominium in Canada.
Conclusion
By understanding everything that goes into building a barndominium in Canada, you can increase your chance of success. Having this information handy will allow you to build the home of your dreams. With the right preparation, your build will be easy and trouble-free throughout the whole process.
If you would like more guides like this one, be sure to check out the rest of Barndominiums.co. There, you will find tips and tricks from the pros and featured barndominiums. These will get you thinking about your own barndominium and Canada and get you inspired.