Many people are choosing to build barndominiums instead of traditional homes. That is because barndominiums offer a combination of features that is tough to find in other types of homes.
They provide plenty of storage, they're often cheaper to build, and they can be used for both residential and commercial purposes. If you're looking for some 6 bedroom barndominium floor plans to inspire you, you're in luck! We're sharing with you six different floor plans that will give you inspiration for what's possible and might also get you interested to design your floor plan. Keep reading to learn more.
Designing the Right Floor Plans For Your Needs
When it comes to building your dream barndominium you want to make sure you have ample space in your home for gathering together as a family. This would mean your main common areas such as the kitchen and living room. Then you will want to make sure you have enough bedrooms for your family's needs.
These spacious 6 bedroom barndominium floor plans will be the perfect starting point for designing and planning your new home.
You may want to consider using a barndominium kit under 50k or a barndominium kit under 100k to make building your barndominium even easier.
Use these as inspiration when it comes to designing the right floor plan to fit your needs.
6 Bedroom Barndominium Floor Plans – Things to Consider
Before you start designing your home, it's important to think about what type of lifestyle you live and how you plan to use each space of your home.
Once you know how each room is going to be used you can more easily pick the right floor plan for your need.
Be sure to take into consideration these factors that can really help you decide which floor plan works best for you
Lifestyle
You'll want to create a home with enough space for everyone and everything. The number of kids you have, how often guests stay overnight if there's an office or workout room needed. All these things will dictate what layouts work best!
Just remember to factor in your lifestyle changes over the course of life. Kids grow up and move out, and sometimes parents move back in. These would be great things to plan for when deciding which layout works best for you.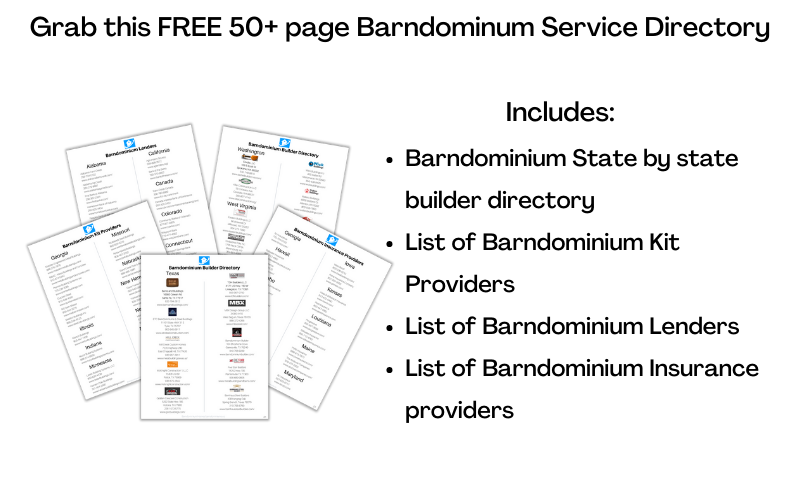 Traffic Flow
When designing your floor plans you will want to take into account the flow of your home.
For instance, you might not really consider where the laundry room is until you have built your home and are frustrated with how far you have to drag all the laundry baskets to and from the laundry room.
Traffic flow is a great thing to consider when designing your home it's the little things that make such a huge difference when it comes to loving your home.
Closet Space
Having a house with 6 bedrooms does not mean you should sacrifice closet space to make up space to get 6 total bedrooms.
It is important to make sure there is plenty of closets and storage in the 6 bedroom barndominium floor plans so you have enough storage for all the things.
Closet space is not limited to the ones just in the bedroom.
You are going to need a linen closet to house all the towels and extra sheets for all your needs. A walk-in pantry would be ideal as well. Just don't regret not adding in the storage space needed for a home this size.
Floor Plans to Consider When Building A 6 Bedroom Barndominium
A floor plan with two master bedrooms with on-suite bathrooms is a perfect floor plan for a family that is needing extra space for aging parents.
Plenty of bedrooms left on the opposite side of the home allow plenty of room for children to be comfortable in their own space.
In this floor plan also note the walk-in pantry, and a foyer as you enter the house, and don't forget to check out the laundry room which has extra closet space that will come in handy with storing winter jackets or holiday decor.
This 6 bedroom floor plan gives you the bedrooms you desire as well as 4 bathrooms. With the main entrance entering right into the living room this barndominium has little space for traffic flow but allows you all the space you need to use your home as you envisioned.
If you are looking for ample closet space then this floor plan offers that. With two bedrooms with walk-in closet space, this floor plan is a dream for those who are in need of extra closet space.
This floor plan would be perfect for a family that wants to spend time together in the open living areas and then retreat back into their bedrooms when they need some privacy.
Entering this home you walk into the foyer and can go to the common living areas or you could enter one of two bedrooms to the left.
You will notice that the other 4 bedrooms are located behind the living room and kitchen, which doesn't give these bedrooms much privacy from the main things happening in the home.
This floor plan has a layout allowing you to place a bedroom with a bathroom attached to itself if you have an older child who needs some extra privacy or an option for when guests stay to have their own space.
With a laundry room and two home offices, this floor plan sets itself out from the others.
You could easily use one of the home offices for a workout room, or even a playroom. If you happen to homeschool this would also be an ideal room for a schoolroom.
This floor plan's traffic flow is set around a laundry room and a bathroom. This flow allows you to easily get anywhere in the home with ease.
When you first enter this Barndominium you are in the kitchen that opens up to the living room. Your bedrooms are separated on both sides of the home. Each with closet space of its own.
The utility room backs up to a half bathroom which is perfect for a home of this size.
This floor plan not only offers an open concept if you are looking for that in your home as well as plenty of bedrooms and a home office space. This is perfect if you are wanting to work from home and have a separate working area.
I also love that this floor plan offers a jack and jill bathroom option which is perfect if you have two children that are able to share a bathroom but also give them their own room.
With an open floor concept, this floor plan is a great option for a family with younger kids. Most bedrooms are located on the opposite side of the common living areas allowing you to not interrupt nap and bedtime routines with the chaos that may be happening in the home.
With these 6 bedroom floor plans, you can now take into a lot of different options when planning your barndominium build.
Be sure to read our guide on barndominium financing and insurance to help your planning go smoothly.