Building your own home can be one of the most rewarding projects that a person can take on. Being able to design a place for you and your family to live in is an incredibly fascinating challenge and it is something that everyone thinks about at one point or another. When you can build everything in a home to your exact standards, you can be sure that you and your family have everything you need in one place and that everyone will be able to live their lives according to their wants and needs.
However, if you have ever actually looked into what it takes to build your own home, you may have been put off by the amount of money and effort that goes into a project like that.
That's why building a barndominium in Missouri is such a great option for such a wide variety of people. With a lower cost of entry and much easier construction process, a barndominium in Missouri could be the solution you have been looking for when it comes to your custom home. It is much more accessible than building a traditional home and has a lot of advantages at the same time.
In this guide, you will learn everything there is to know about building a barndominium in Missouri. By understanding the process and what goes into it, you can give yourself the best possible chance at finishing your home quickly and efficiently.
What Is a Barndominium and What Are Some of the Advantages?
A barndominium is a home that is built from the shell and structure of a metal pole barn or post frame building. These types of buildings are usually reserved for agricultural or industrial purposes like warehouses and stables. However, they can also be built into beautiful homes and framed up on the inside just like a traditional house. Because of this, you would never know that your barndominium in Missouri was built from a metal building once you stepped inside.
One of the advantages of building a barndominium in Missouri is the fact that they are very inexpensive. Because they can be built in about half the time it takes to build a traditional home, you can end up saving a lot of money on labor and materials. This makes them a much more accessible option for people who have never built a home before or could not otherwise afford to start a project like this.
One of the other advantages of building a barndominium in Missouri is their durability. Because of their all-metal construction, barndominiums can withstand a lot of bad weather and are less susceptible to things like mold, rot, and mildew. These issues can be very expensive with a traditional home and not having to deal with them could save you a lot of money on your home down the line.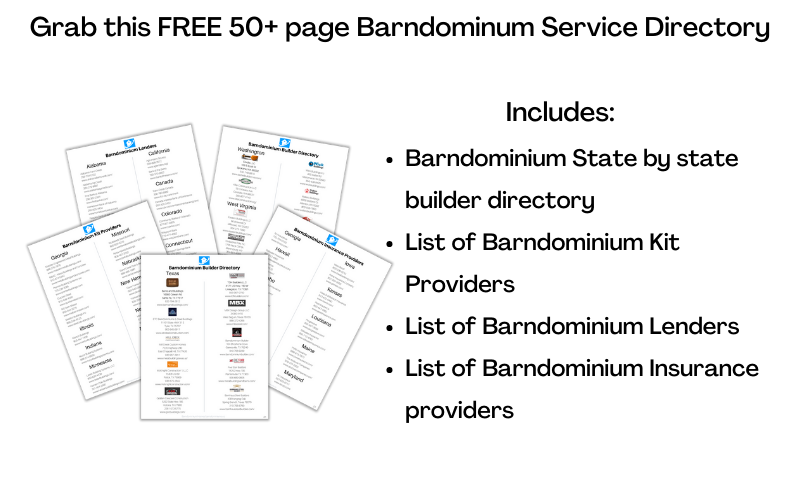 Cost of Building a Barndominium in Missouri
Once you have settled on building a barndominium in Missouri, you will want to figure out what your budget is going to be. When you build a home, the budget is spread out by the square foot and you figure out the cost from there. This allows you to figure out how much space you need and how big the concrete slab foundation will need to be that you build your barndominium on. From there, you can decide how many bedrooms and bathrooms you want to include in your floor plan.
The cost of building a traditional home in Missouri is around $260 per square foot. However, this is the minimum cost and many peoples' homes end up being much more expensive. This price also does not include things like furnishings and countertops. If you want to have these things for your barndominium in Missouri, you will need to add the money to your budget, which can quickly add up.
The cost of building a barndominium in Missouri is quite a bit less. Most barndominiums can be built for an average of $215 per square foot. This difference may not seem like much at first glance but when you spread it out over the entire home, you can end up saving yourself quite a bit. This is one of the things that makes building a barndominium in Missouri much more accessible to all kinds of people.
Barndominium Builders in Missouri
After you have decided on your budget, you will then have to hire someone to do the actual building. It is very important that you find someone who will be able to build your barndominium in Missouri up to code and knows what they are doing when it comes to construction. The construction business can be difficult to navigate if you don't know what you're looking for. Luckily, there are a few things you can watch out for that will tell you whether a builder is the right choice for you and your project.
One of the things you should look for in a builder for your barndominium in Missouri is experience. Most general contractors won't have experience with these types of buildings and this can be a problem in the long run for you and your barndo. Look for a builder who specializes in this kind of building and knows what to do when it comes to the specifics of the project.
You should also be looking for a builder who has a good track record with their previous clients. You will be spending a lot of time with the contractor and their team so it is very important that you are able to get along with them. Look for online reviews of builders and narrow down your search to companies that were able to deliver a good customer service experience. To help you get started, we have put together a short list of some of the best builders for your barndominium in Missouri.
Worldwide Steel Buildings
Worldwide Steel Buildings has been in business since 1983 and in that time, they have built all kinds of metal structures for all types of clients. They have their own factory and build all their own parts so you don't have to spend time sourcing materials or wondering if you are getting the highest-quality parts for your barndominium in Missouri.
CKR Pole Buildings
CKR Pole Buildings has a team that has been building metal buildings for over 20 years. They consider themselves craftspeople of the highest caliber and will be able to deliver the kind of barndominium in Missouri that you are looking for. They have a fast turnaround time and could be a good option for your particular project if you are anxious to get started.
J.C. Pole Barns
J.C. Pole Barns has a business that is built on referrals. This means that they were able to deliver the kinds of products to their clients that they were dreaming of. They have built metal pole barns all over the United States and could be a good choice for your barndominium in Missouri.
Barndominium Kit Providers in Missouri
If you don't want to build your barndominium in Missouri completely from scratch, a barndominium kit could be the solution you are looking for. Barndominium kits come completely prefabricated and are meant to be put together quickly. If you don't want to spend time sourcing materials, a kit can be delivered straight to your build sire.
Many barndominium kit providers offer comprehensive support when you purchase one of their kits. They will be able to help you throughout the entire build process and make sure that you are on the right track. Many of them will also have suggestions for builders to help you make the right choice. 
Check out these barndominium kits under 50k and barndominium kits under 100k to make building your barndominium even easier.
Barndominium Financing in Missouri

One of the best resources for getting barndominium financing is by using BarndominiumLoans.com. They are a quote service that takes down your information and works behind-the-scenes with vetted lenders who are best for your location and financial situation.
Whether you have a perfect credit score or a subpar one, and whether you're located in South Carolina or South Dakota, you can submit your information to get a quote within 24-48 hours.
Barndominium Financing Request
FCS Financial
FCS Financial has been in the business for over 100 years. They have a dedication to the agricultural community in Missouri that is unmatched. If you want to work with a bank that has that kind of focus for your barndominium in Missouri, they could be a great option.
Freedom Bank
Freedom Bank understands the ins and outs of this kind of project. They have been in business since 1998 and since then they have helped all kinds of people get the financing they need for their large projects just like yours.
Barndominium Taxes in Missouri
Just like with any other kind of property, you will need to pay taxes on your barndominium in Missouri. However, many times, barndominiums fall under something called dual use construction. This means that you will pay different tax rates for different parts of your home. Work with a local tax assessor to figure out what you should be paying for your barndominium.
Where to Find Barndominium Insurance in Missouri
You should be able to find insurance for your barndominium in Missouri anywhere you would find it for a traditional home. However, depending on where you are building, you should make sure that you are covered for any local eventuality. Things like hurricanes and floods may not be covered with basic coverage. An insurance agent will be able to help you find the right policy for your home.
Barndominium Floor Plans in Missouri
Your floor plan is one of the most important things you will put together for your barndominium in Missouri. This will dictate the flow and layout of your home. To get it started, write out everything you might need when it comes to bedrooms, bathrooms, and living spaces. Then, bring this list to a professional draftsman. They will be able to use that list and turn it into a workable floor plan for your barndominium.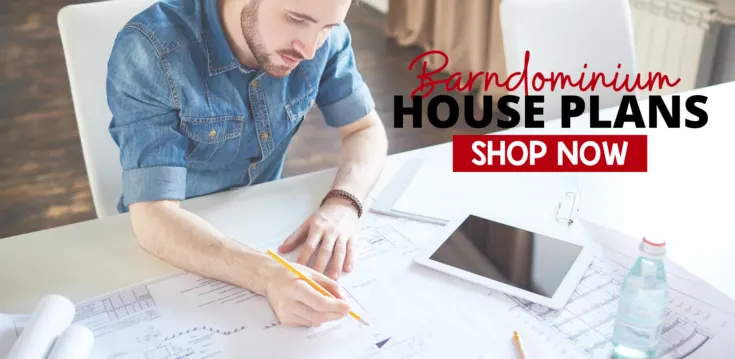 Don't want all the hassle of building a barndominium from the ground up? Then you may want to buy an existing barndominium in Missouri! With our Barndominiums for Sale Marketplace, you can browse to your state and find a barndominium for sale near you.
The beauty of buying an existing barndominium is that it can be really easy to customize the floor plan to your liking. The previous owners' setup is just a starting point! Also, by buying a barndominium in Missouri, you bypass the potential troubles of the building process – delays, dealing with contractors and subcontractors, and city or county bureaucrats trying to make your build process a nightmare.
Don't delay – find a barndominium for sale in Missouri now!
Conclusion
By reading this guide, you should have a good idea of what it takes to build a barndominium in Missouri. Knowing what to expect throughout the whole process can help you prepare and help you avoid any snags along the way.
If you would like more information, be sure to check out the rest of Barndominiums.co. There, you will find more in-depth guides like this one as well as more tips and tricks from the pros. You will also find featured barndominiums that will get you inspired and ready to get started on your own barndominium journey.